Getting started with Quality Insights (for first-time users)
How to choose your product
Patent Search is the default homepage of Patentcloud. To choose another product, users can click on the grid icon beside their avatar and select the one they want to use.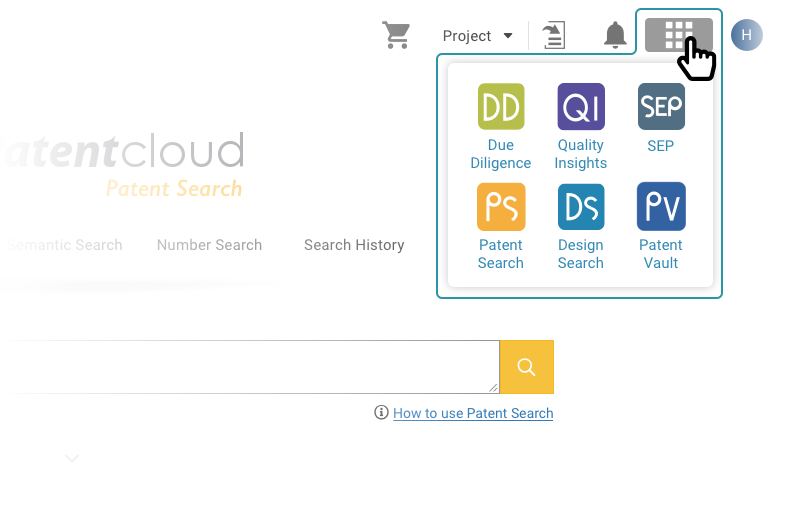 On the QI homepage, enter any US patent number up to 100 each time.
View the Search Summary page, where you can see patent information, rejection count, and related proceedings (if any). Click on View to proceed.
Click on each link to learn about the different tabs.