This tab provides as many as 300 US, EP, JP, CN, KR, and WO patents with the highest semantic similarity to the English titles, abstracts, and all claims to the first claim and abstract of the patent at issue. For a further explanation, please refer to Glossary Look-ups.
To avoid redundancy, if any of the results in the Semantic list also show up in any of the other prior art tabs, a cross-reference tag will show. A cross-reference with previously considered patents in the prosecution or PTAB, second-degree art, or family prior art is tagged as follows:
CONS - considered already in its prosecution history or PTAB proceedings
2nd - one of the 2nd-degree prior art results (a backward or forward citation of CONS)
FAMI - one of the family prior art results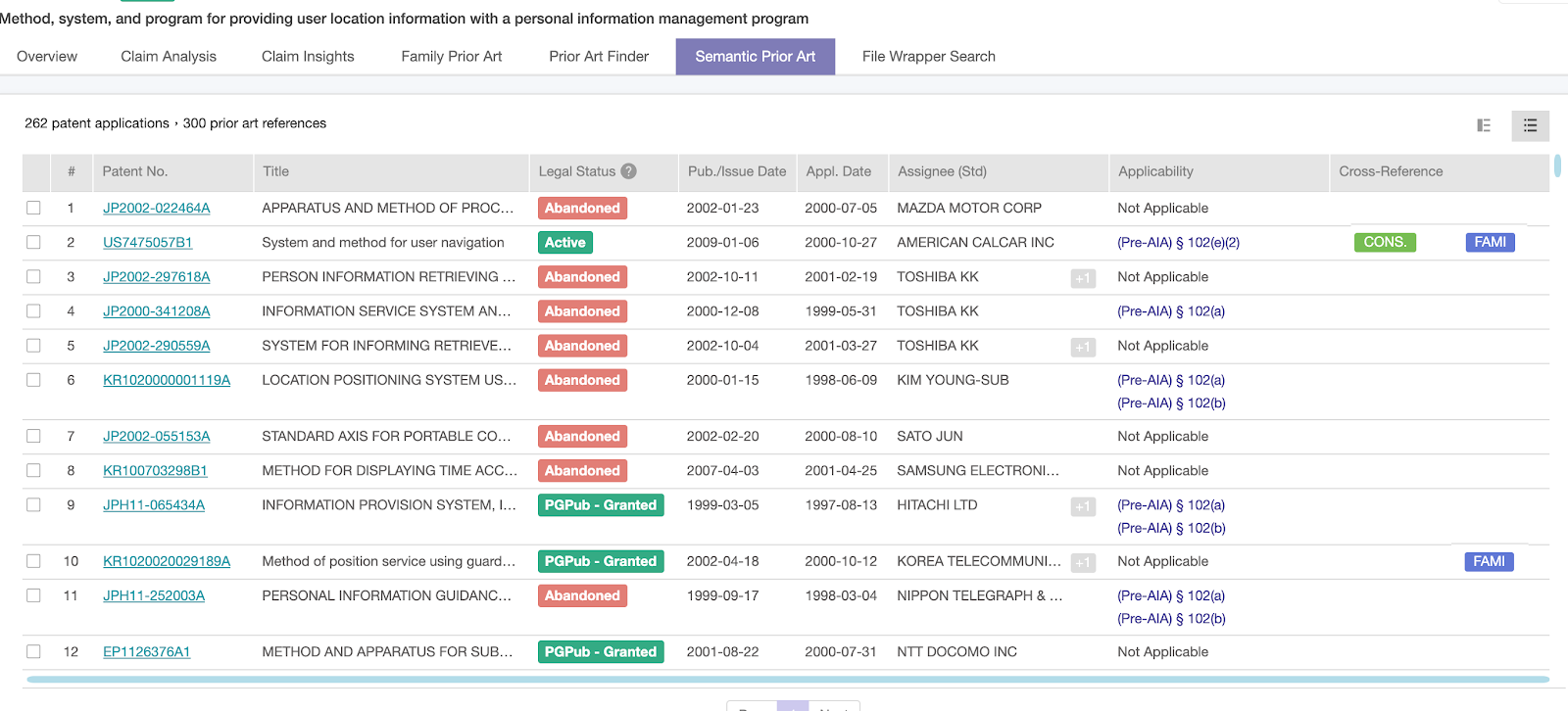 In addition to "List view," Quality Insights also offers "Grid View" for Semantic Prior Art with the first figures and abstracts — along with additional important patent information — to facilitate a quick evaluation of relevant patents.