Edit Query
You can adjust the search string in the search box at the top of the search results page and click on Search to run another query.
Editing a Query:
Click on the search query bar. A pop-up window will appear.
Adjust the query or settings.
Click on Search to start the adjusted query search.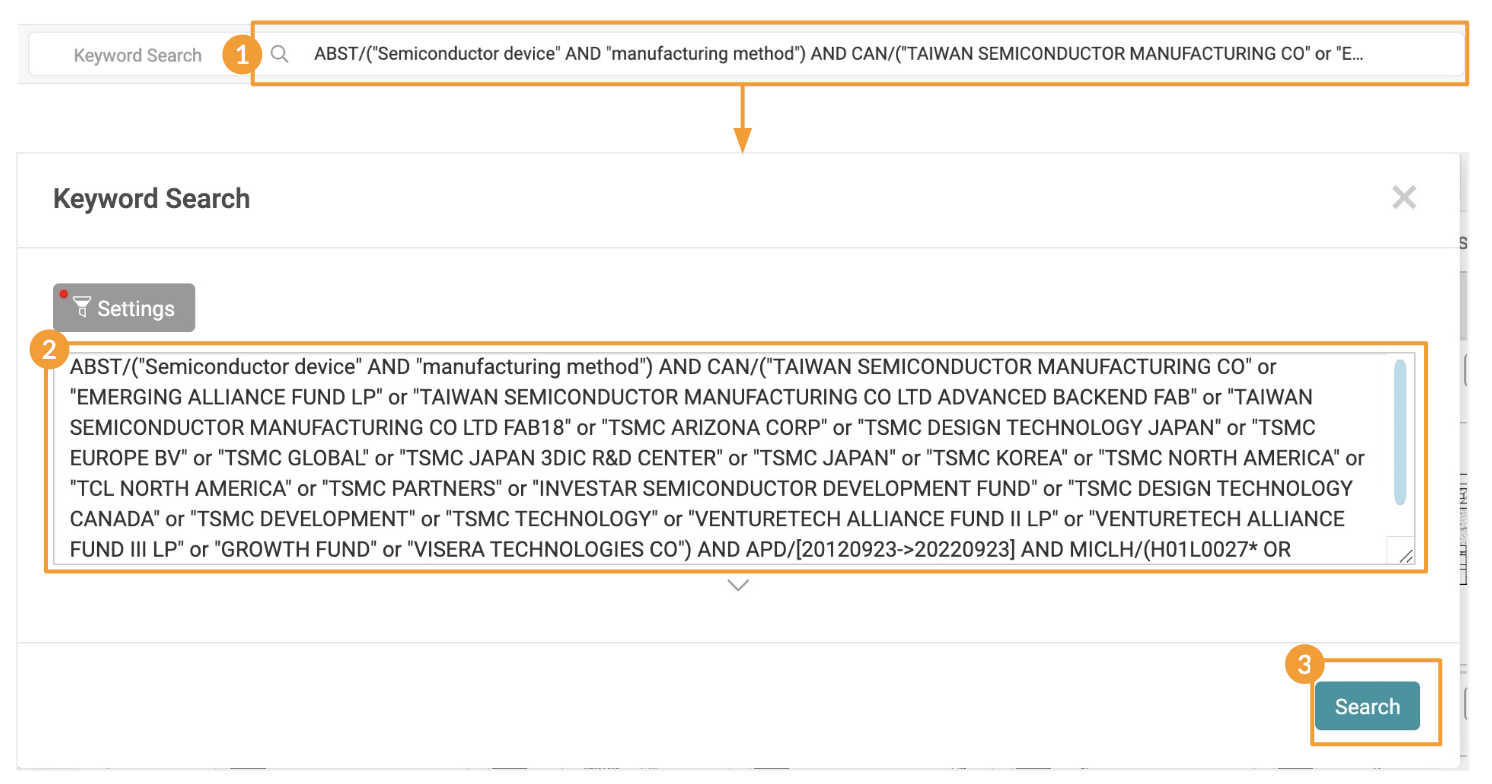 ---
Save Query
Save a query to your Search History.
Saving a Query:
Click on the Save Query button next to the Search Box.
Assign a title to your saved query.
Click Confirm.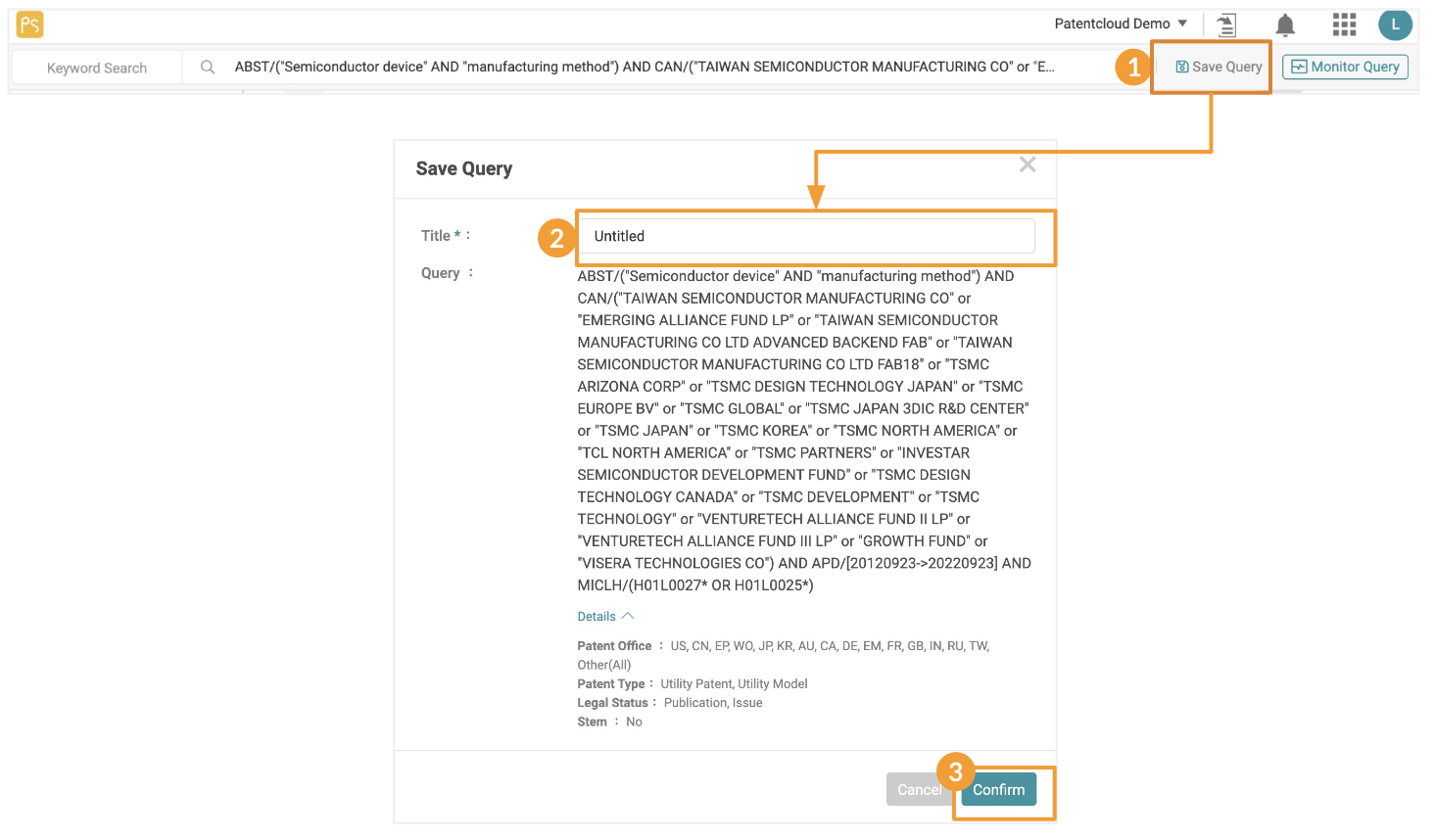 Saved queries can be found under the Saved tab of the Search History page. It will remain there until you delete it.

---
Monitor Query
Monitor Query allows you to automatically monitor and display any changes in the results of your monitor query on a predetermined schedule.
Setting a Query Monitor:
Click on the Monitor Query button on the upper right to set up a new monitor. If you have previously done a search query and want to monitor that query, you can access the query on the Search History page.
Set a Title and save it into an existing folder in your Patent Vault project or create a new folder. Then set the Frequency of notifications.
Click Confirm to complete setting the query monitor.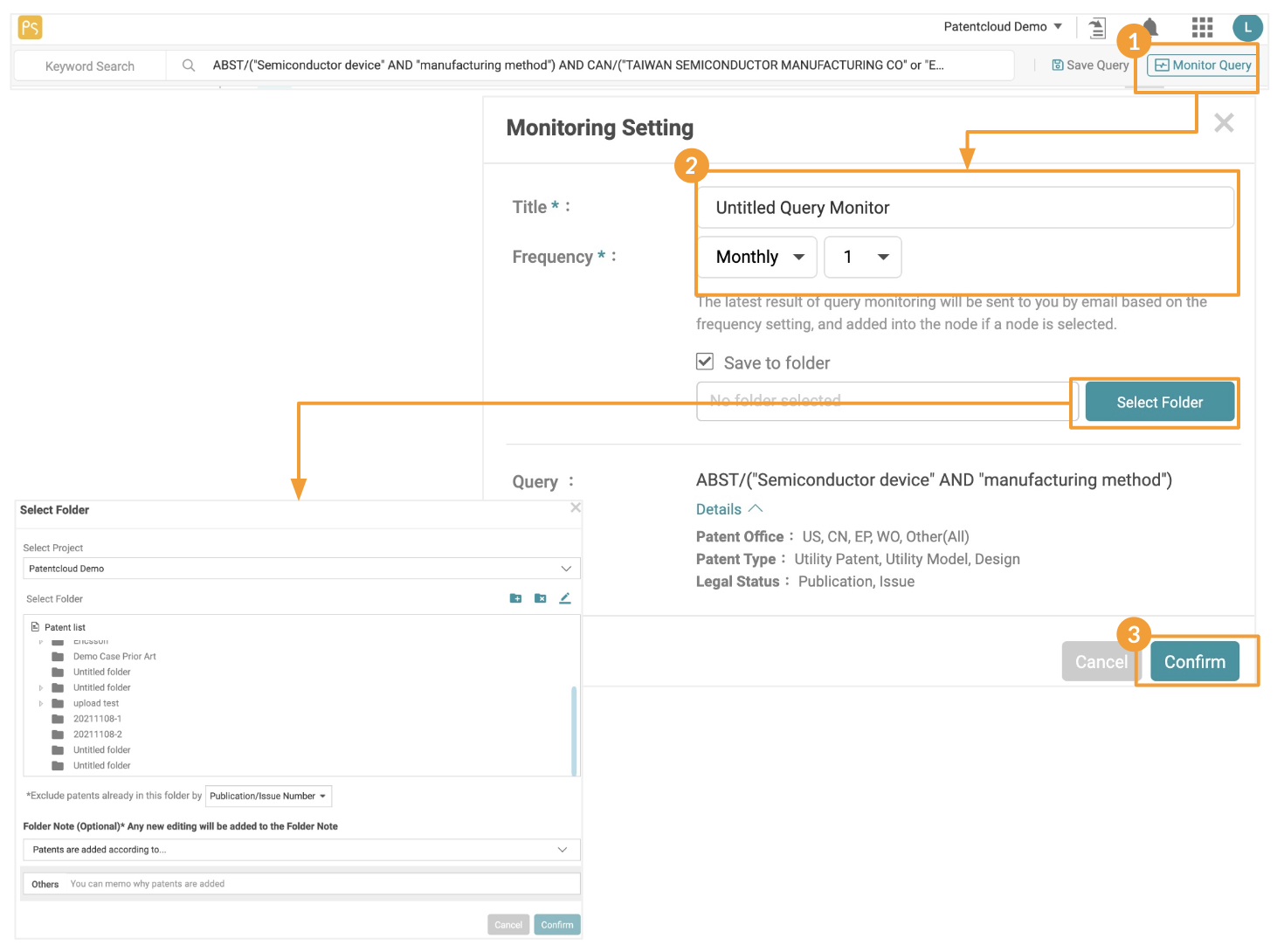 *You will receive an email notification for the monitoring results according to the frequency you set. You can view the detailed monitor results of the saved query in Patent Vault projects.
Visit the Help Center for more about Query Monitoring.