Search Results - Preferences
Manage your preferences for Search Settings, information viewed in the Patent List, and Collapse Settings.
Click on the
icon on the right of the result numbers to manage your preferences.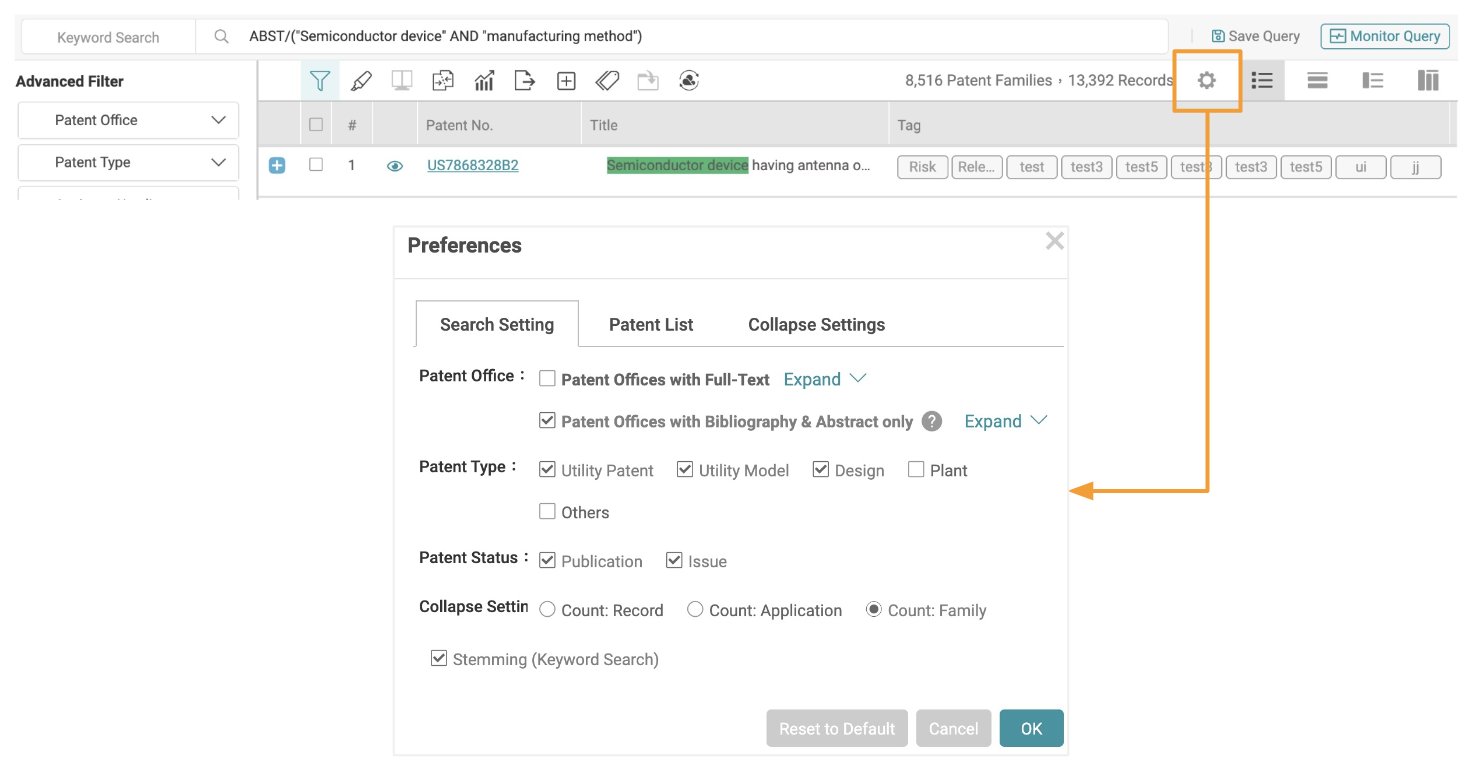 Search Setting
The Search Settings here are the same as in Quick Search and Advanced Search, with only one more item — Collapse Settings.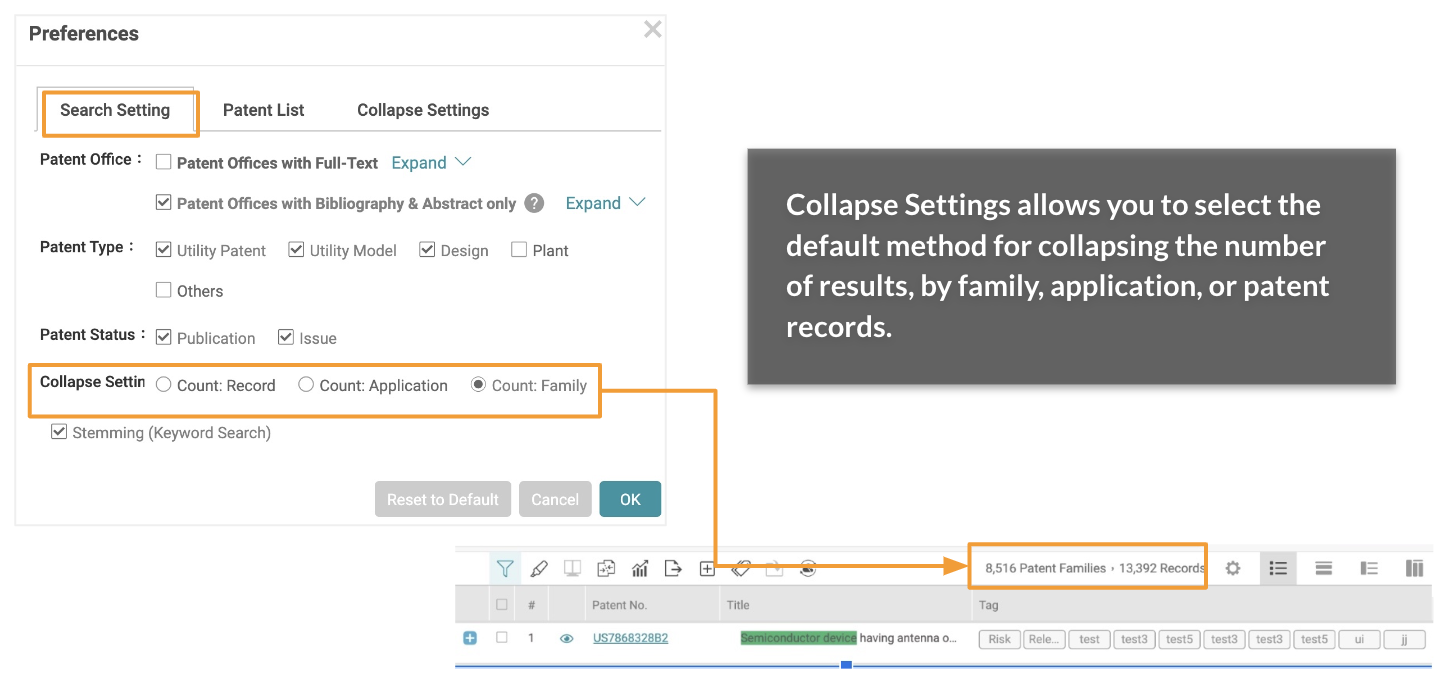 Patent List
Set up the number of patents displayed on one page, default view mode, the information viewed in each view mode, and the Patent No. format.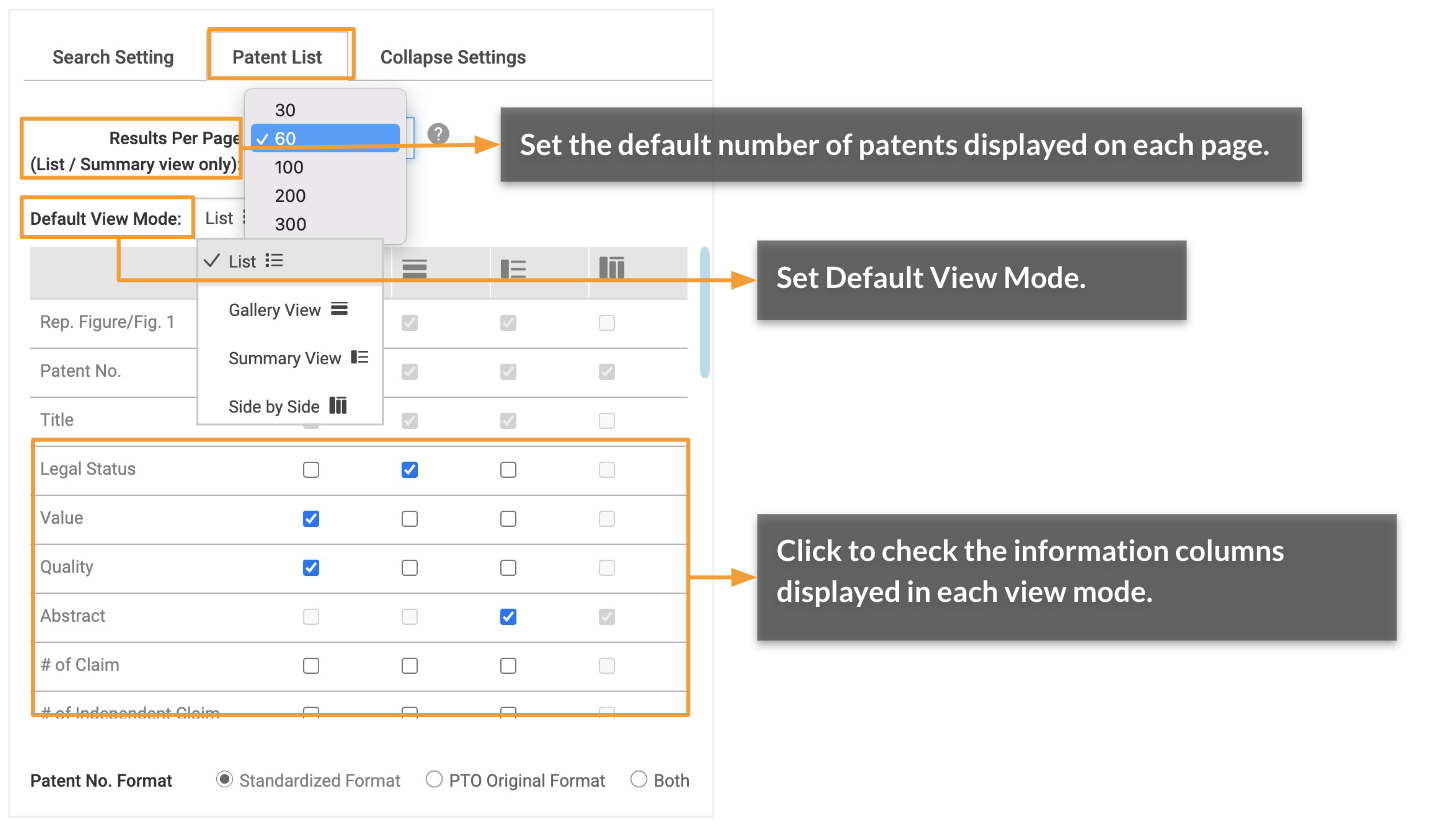 Collapse Settings
Set up how you want the list to be sorted (most recent or earliest) when the patent list is collapsed by Application No. or by Family.