Export, Import, Save & Add
Save Query
When you want to save a query, click on the Save button next to the Search Box. Then, click on Save Query.

Assign a title to your saved query.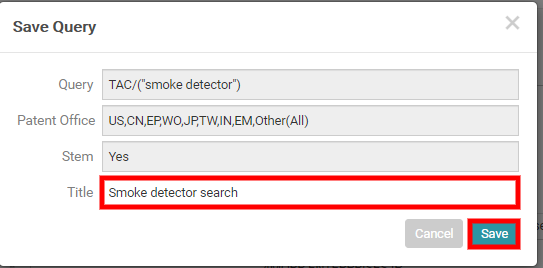 Saved queries can be found in the Saved tab of the Search History page. It will remain there until you delete it.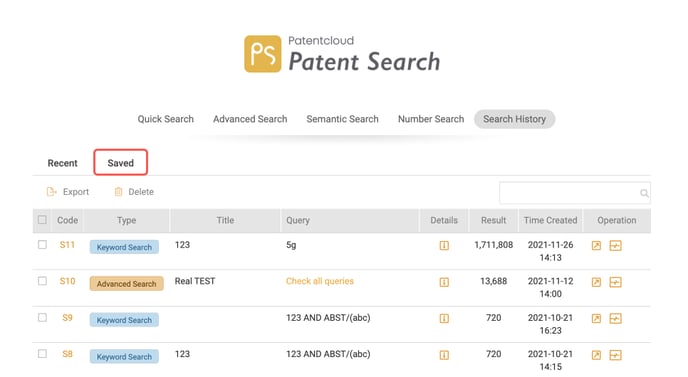 To export, delete, or combine multiple queries, tick the corresponding checkboxes and click on the respective buttons.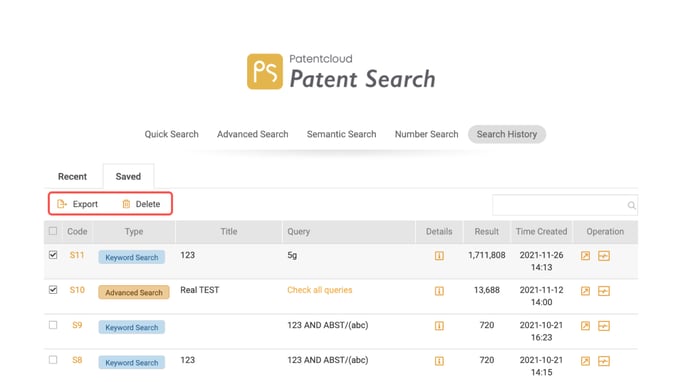 Under the Operation column, click on the Apply icon to conduct the same search; or click on the Monitor Query icon to receive regular monitoring updates (only for Patent Search subscribers who have Patent Vault).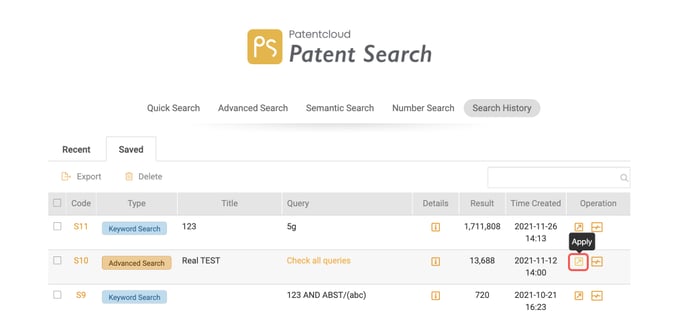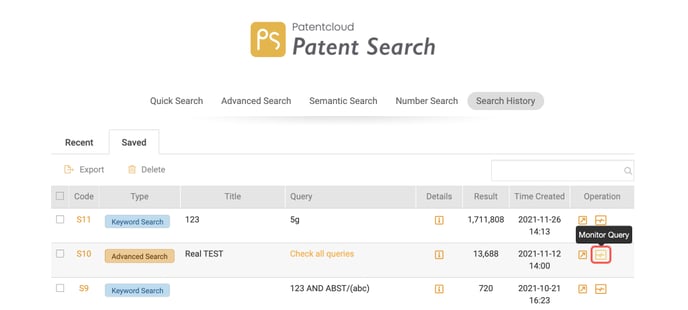 Don't have an account yet? We let our features speak for themselves — give them a try for free right now.