Frequently aske questions
Patent Vault Subscription
To subscribe to Patent Vault, please follow the steps below:
First, sign in to Patentcloud and select Patent Vault from the Product Menu.

Click on Purchase.

The pricing page will be displayed. Select the preferred billing period — Annually or Monthly. Select the desired currency and Patent Vault plan. Click on Subscribe Now to proceed.



Review and confirm that the items listed are correct. Click on Continue.



On the Payment page, please enter the credit card and invoice information.

Scroll down to the bottom of the Payment page. Read and tick the checkbox for the Terms of Service and Privacy Policy statements. Then, click on Order Completion.


Congratulations! You now have a Patent Vault subscription. Click on Start Now to access your project.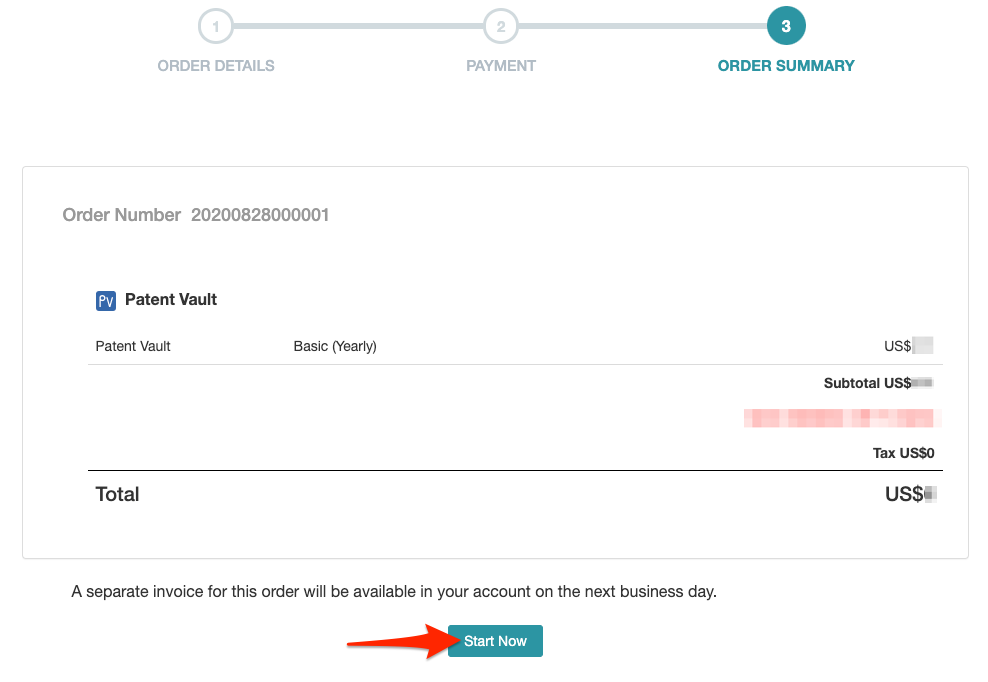 Related articles:
My credit card is expiring or has expired. How can I continue my subscription?
My project has expired. Is there a way to renew it?