Frequently aske questions
My project has expired. Is there a way to renew it?
If any of your projects has expired, there is a way to renew it and you can continue using the same contents.
Note: Renewal is only available within 30 days from expiry.
1. Select Patent Vault from the Product Menu.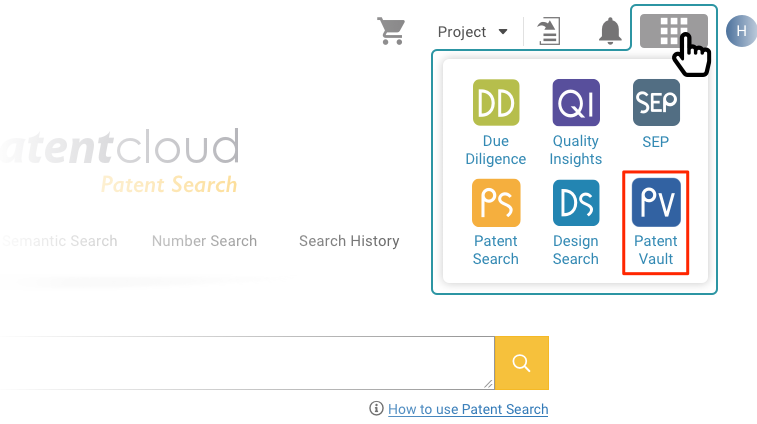 2. Locate the project you want to renew. Then, click on the Renew button.

3. Select your payment setting - monthly or annual plan. Then, click on Save.

4. Once you complete the purchase, the project will be activated.