If your subscription was transacted offline through our sales representatives, please contact them directly. If the transaction was made online using credit card payment, please follow these steps.
Important Note for Credit Card payments: Patentcloud subscriptions are non-refundable. Should you need to make changes for the next cycle (month or year), you are encouraged to follow the steps below at least three business days before the subscription rolls over. You will receive an email notification six days before the subscription end date to serve as a reminder.
Types of changes:
Upgrade to a higher plan
1) Under your user avatar, click on "Account"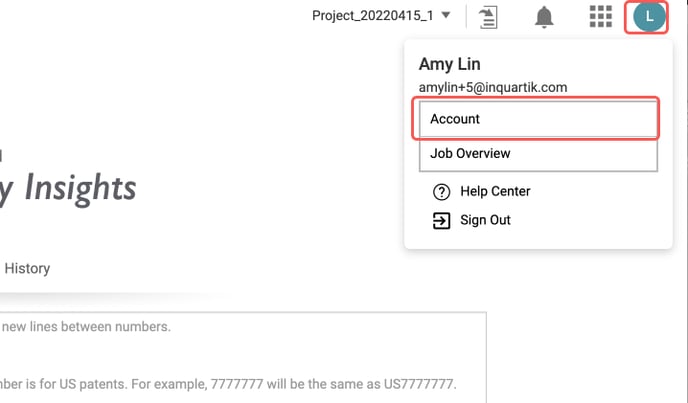 2) In the Summary tab, scroll down to Subscription Status.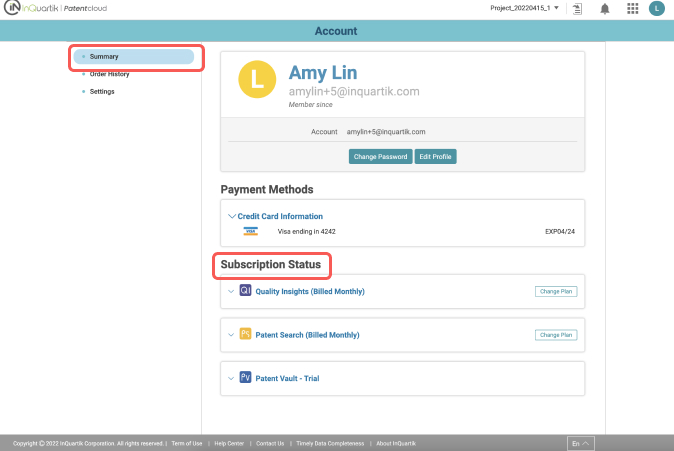 3) Click on the product subscription that you wish to cancel and click on Change Plan.

4) Click on Change Plan. Select the plan you wish to upgrade to. The system will automatically compute the Upgrade Fee.
Computation: (Price difference between the existing and selected plan) * (Remaining days ÷ Days in this Period e.g. 30 days)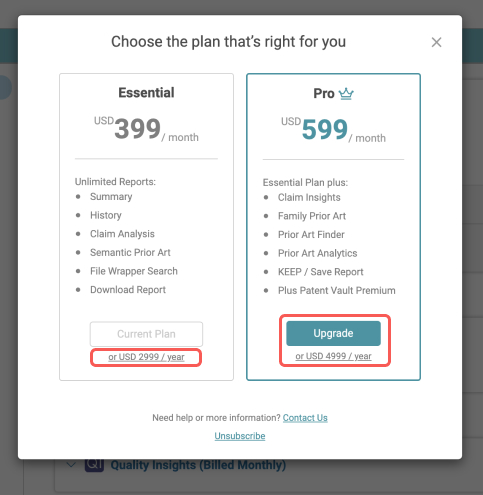 5) Follow the order completion and payment steps.
Things to remember:
Upgrading your subscription plan will take effect immediately. It will not wait for the next billing cycle to apply any changes in Plan setting.
There is no downgrade feature for Patentcloud subscriptions. To know more, please contact your Client Success representative directly.
Update/change my Credit Card Information
1. Click on the round icon on the upper right side, then click on "Account."

2. Expand the Payment Methods section, then click on the "Change credit card" button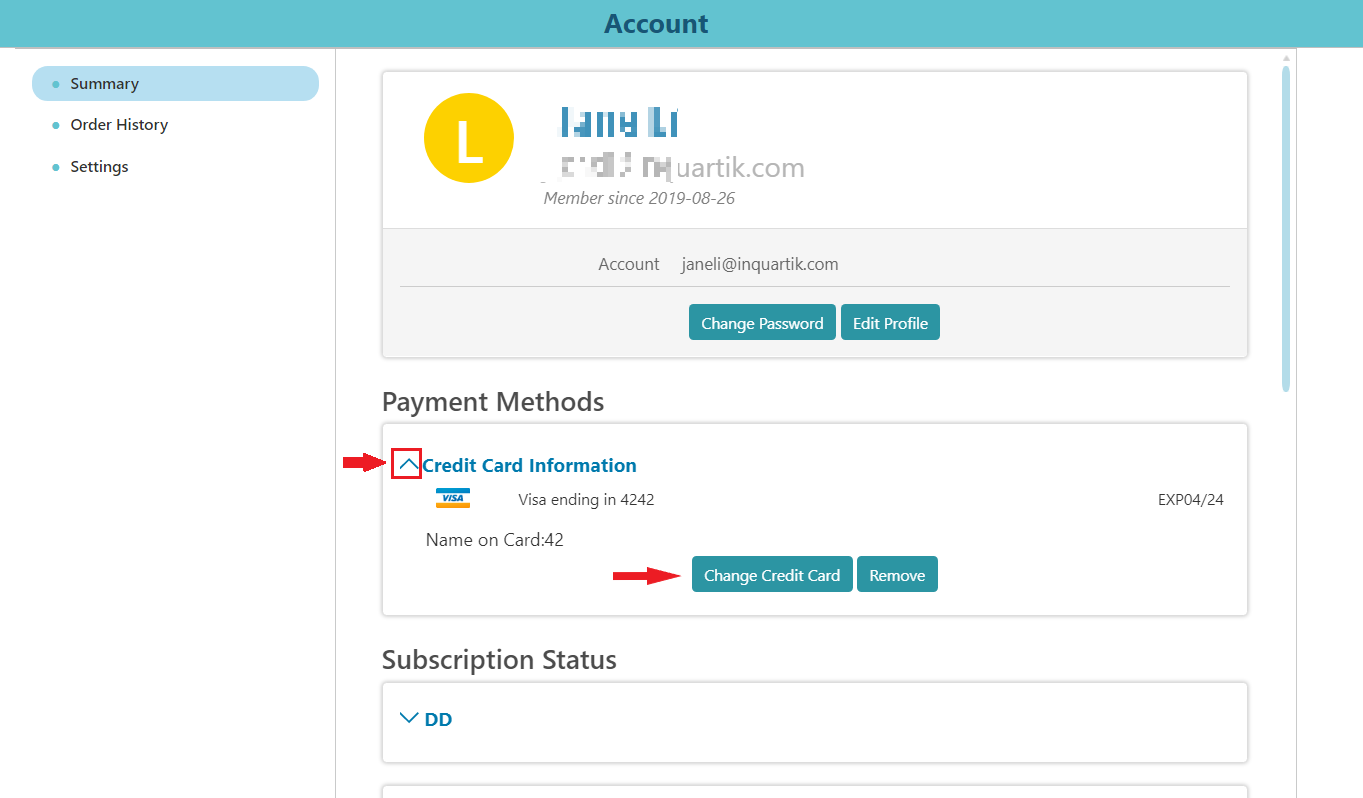 3. Click on "Confirm" to proceed

4. Fill in your new credit card number and name, then "Save"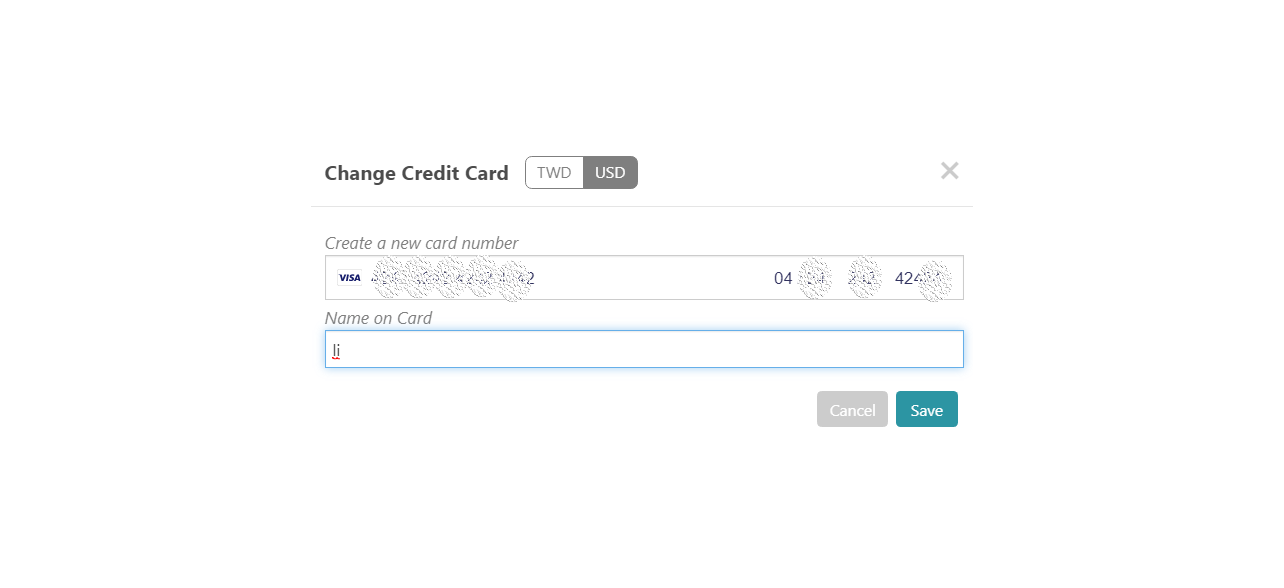 5. Now you are all set!