Collapse

Collapse icon.

Users can set their preferences as the account default by clicking on Collapse Settings.

Then under Search Setting, select Collapse Settings. Then, click OK to save.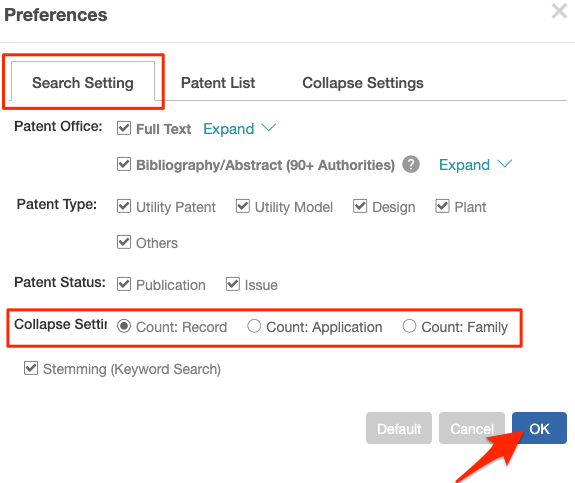 Under Collapse Settings, select the sorting preference — by Most Recent or Earliest date.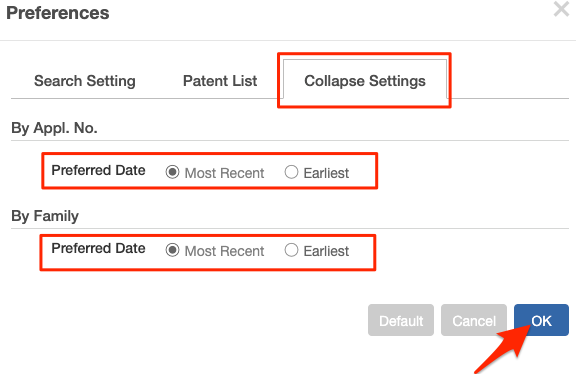 When exporting the collapsed results, there will be an additional Export Option available — Representative Patent Only.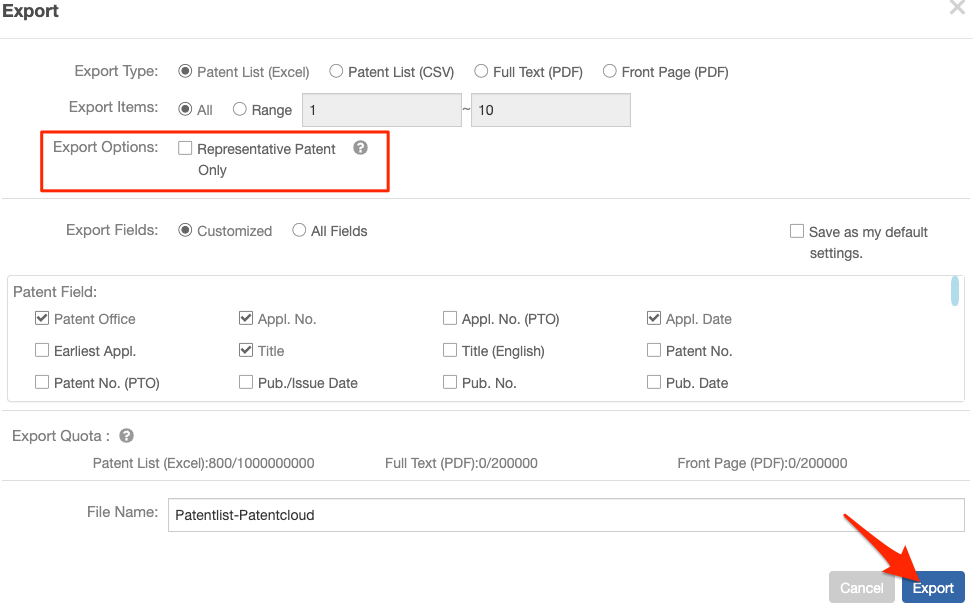 Representative Patent relates to the first visible result on the search results page — once the collapse feature has been activated — please refer to the image below.