Patent Vault offers four different View Modes: Gallery, Summary, List, and Side by Side. Click on the icons located in the upper right to quickly switch between viewing modes.

Gallery Mode

: View all of the patent figures right on the patent list page.

Click on a patent figure to view available tools such as Zoom In, Zoom Out and Rotate.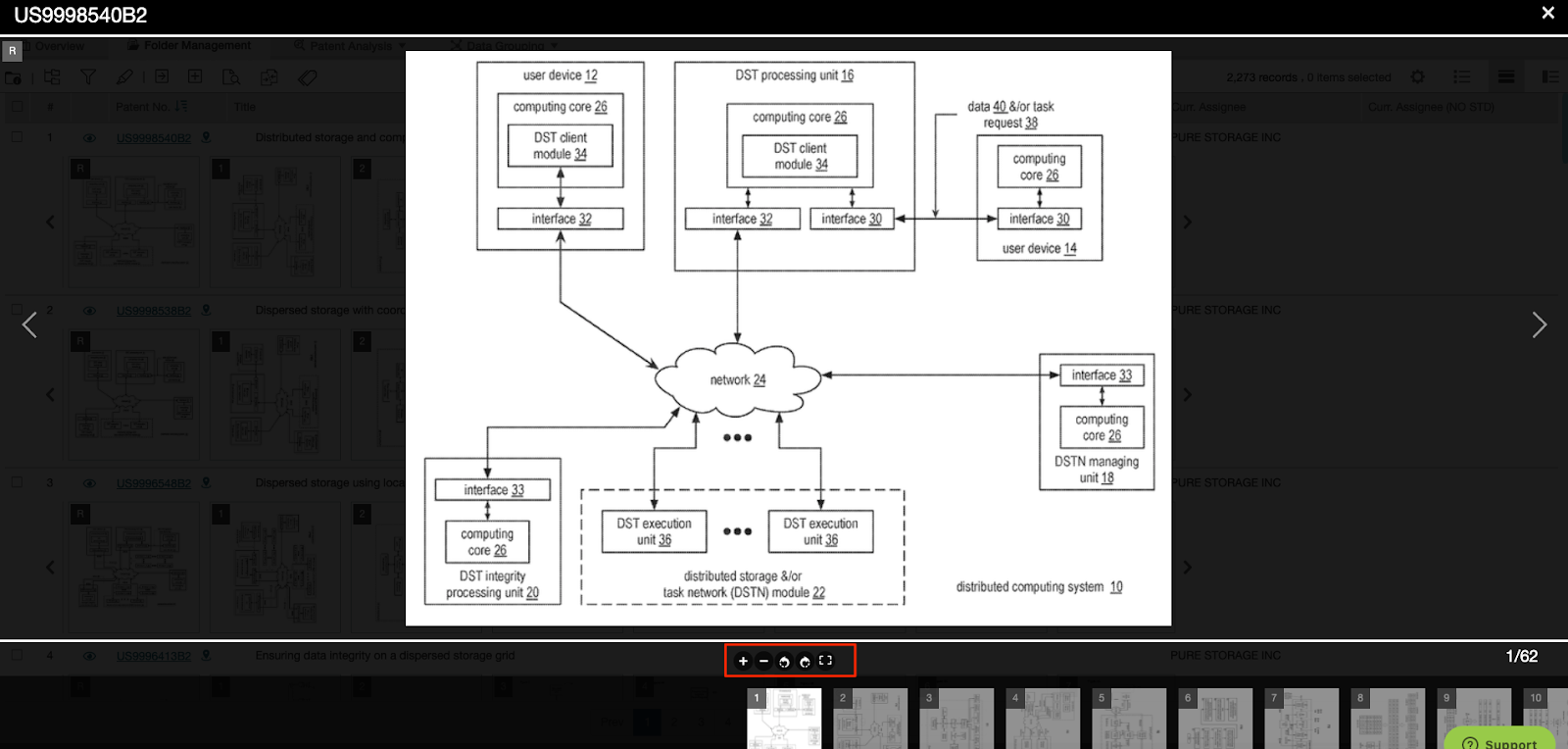 Summary Mode

: View the representative figure and bibliographical details.

Users can select their Sort By preference in this view. Once selected, they will apply to all other view modes.

List Mode

: View the patents in a list format.

Split View

is available in List Mode and Gallery Mode. With this view, users can see the patent list in the center panel and the patent document in the right panel.

Click on the preview icon

to open the patent page in the right panel. To collapse this panel, click on the arrow icon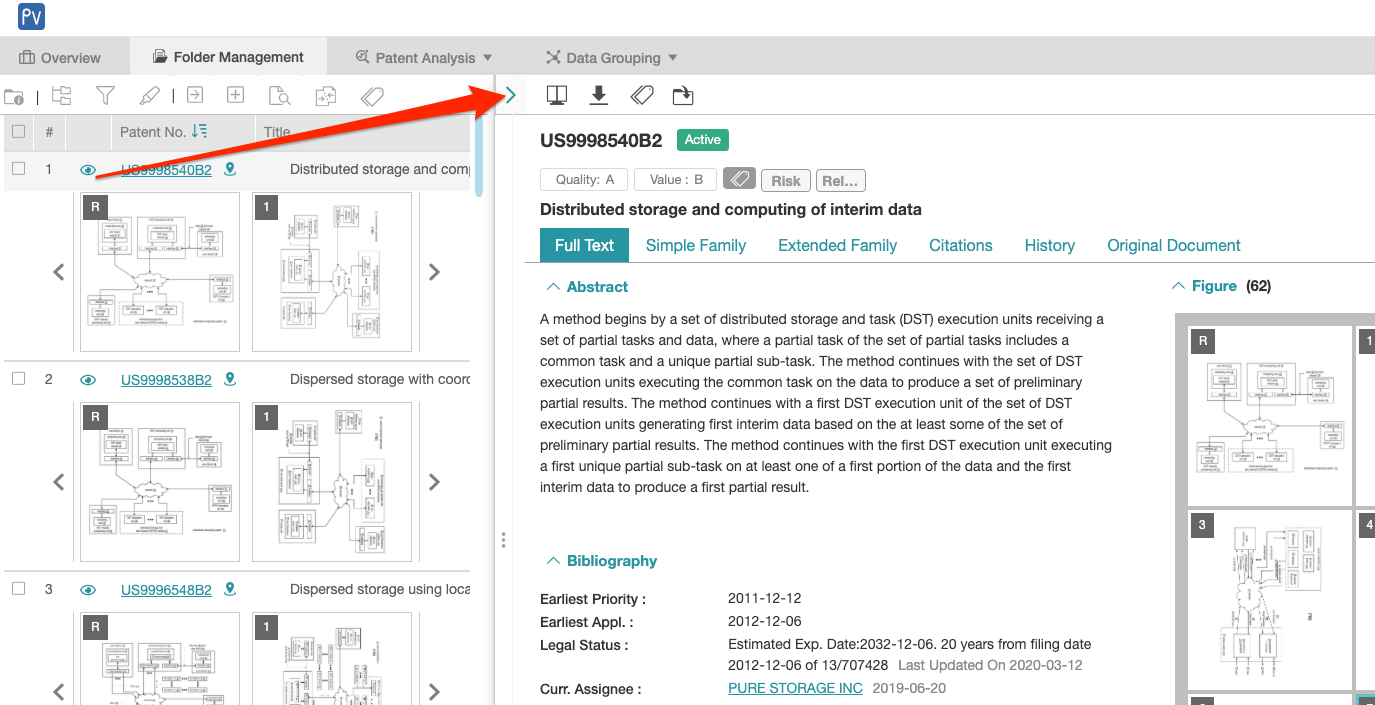 Note: Tools on the patent list page such as Filter, Highlighter, and Export — among others — are disabled in Split View.
Click on the patent number to open the patent page in a new tab.
Side by Side View
: Examine patent elements side by side
Click the dropdown menu to select which elements you want to compare.

You can still click on each patent number to view the individual patent in a new tab or window.
By moving your cursor over the figures on the right, you can view a specific figure while examining the patent's text.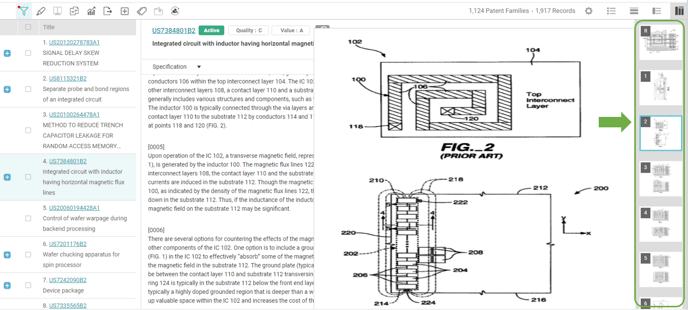 Note: Split view is disabled in the Side by Side View
Set Preferences for View Modes
Users can select and save their display options for each view mode in Preferences

Some options may be disabled under each view mode.