Upload and map your own claims to any 3GPP technical specifications/reports with the SEP Claim Charting feature.
Input claim contents :
Click the " + Create" button on the upper left to open a pop-up window.
Enter the title and any claim into the text boxes and click "Continue."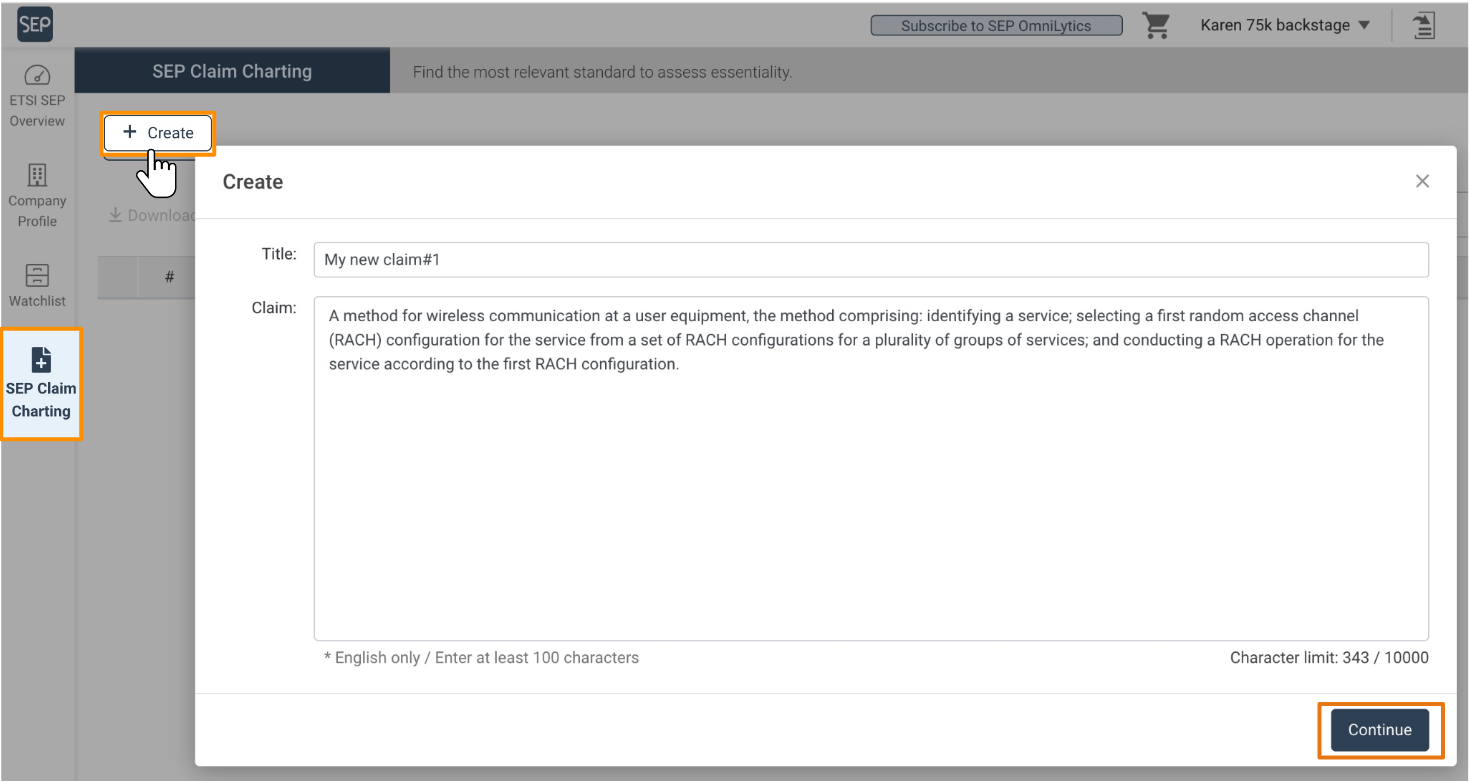 Note: Please enter English claims only and at least 100 characters. (Character limit: 10,000)
Scope Settings
To define the mapping scope, select the scope or the desired 3GPP technical specifications/reports to map the claim to and the number of results to be displayed.
Click "More+" for more settings.
Click "Confirm" after confirming the settings.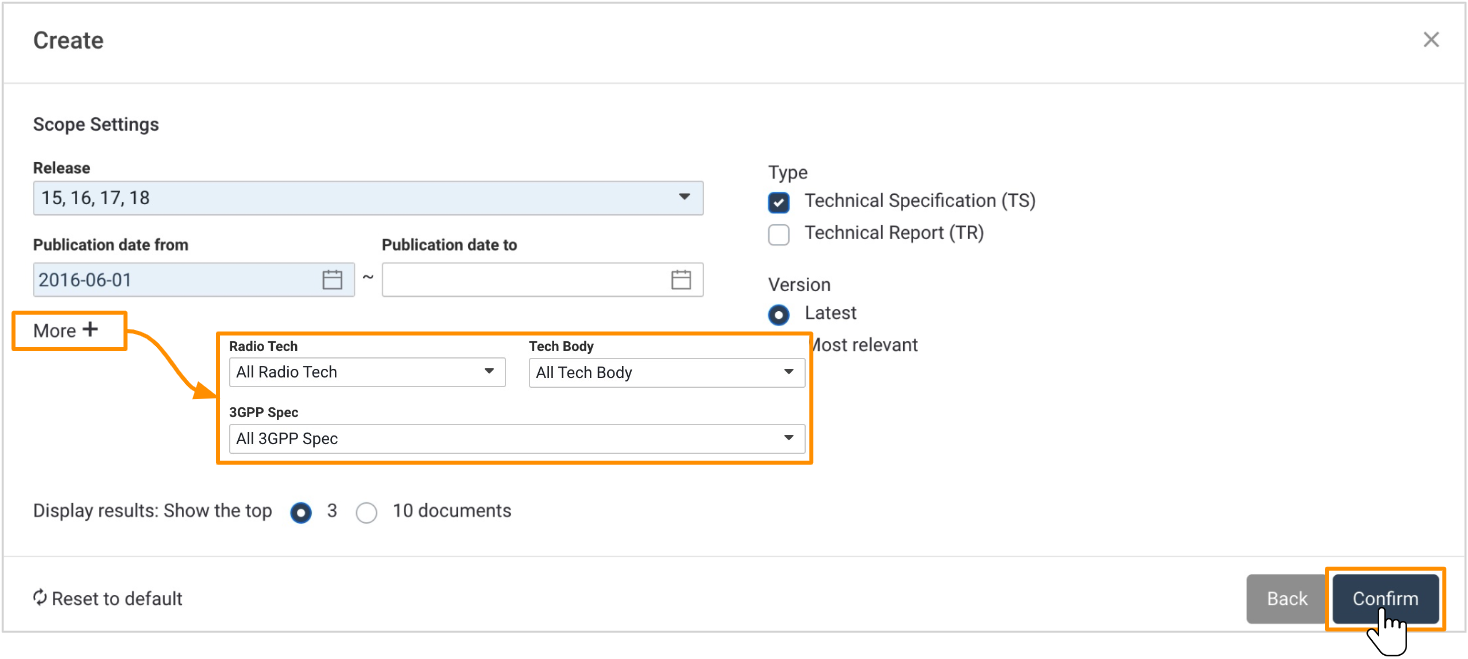 After clicking "Confirm," the mapping will start and the following system message will appear:

You can see the finished or processing claim charts on the dashboard.

Viewing the Mapping Results
The list will show the TS Relevancy ranking and the technical specifications/reports that are most relevant to the uploaded claim. Hover over the number by the TS (version) to view the list of the most relevant technical specifications. The number of TS/TR displayed will be according to the display settings you set (either the top 3 or 10 documents).
Click on the setting icon on the right to modify the current claim's contents and scope.*

Viewing the Claim Chart Summary
Click on the TS Relevancy ranking (High/ Partial/ Low) to view the Claim Chart Summary for the TS relevancy rankings generated by mapping the claim to each most relevant TS/TR.
*If you change the contents or scope of an existing claim chart, the new claim will be re-mapped and may take some time.