Number Search
Number Search gives the user the ability to search without the hassle of using the patent or application number syntax. It optimizes patent search and improves accuracy by eliminating any irrelevant results. Separate numbers with semicolons, spaces, or new lines — the maximum number of app./pub./issue numbers is 2000.
Choose Patent No. or Appl. No. (Application No.) from the dropdown list.

Key in the patent or application number, click Find, then click the resulting count of patents found to see the details.

For a batch upload, click on Import patents then click on Download Template.

Fill in the Country Code and either the Patent Number or Application Number.
Quickly determine which patent/application numbers were not recognized by downloading an Excel report for it.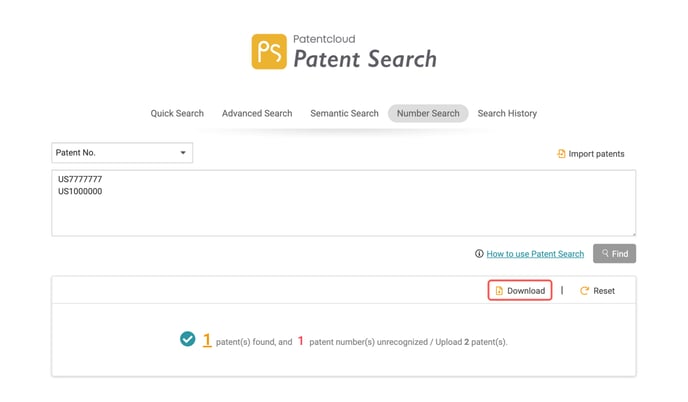 The report will be as shown.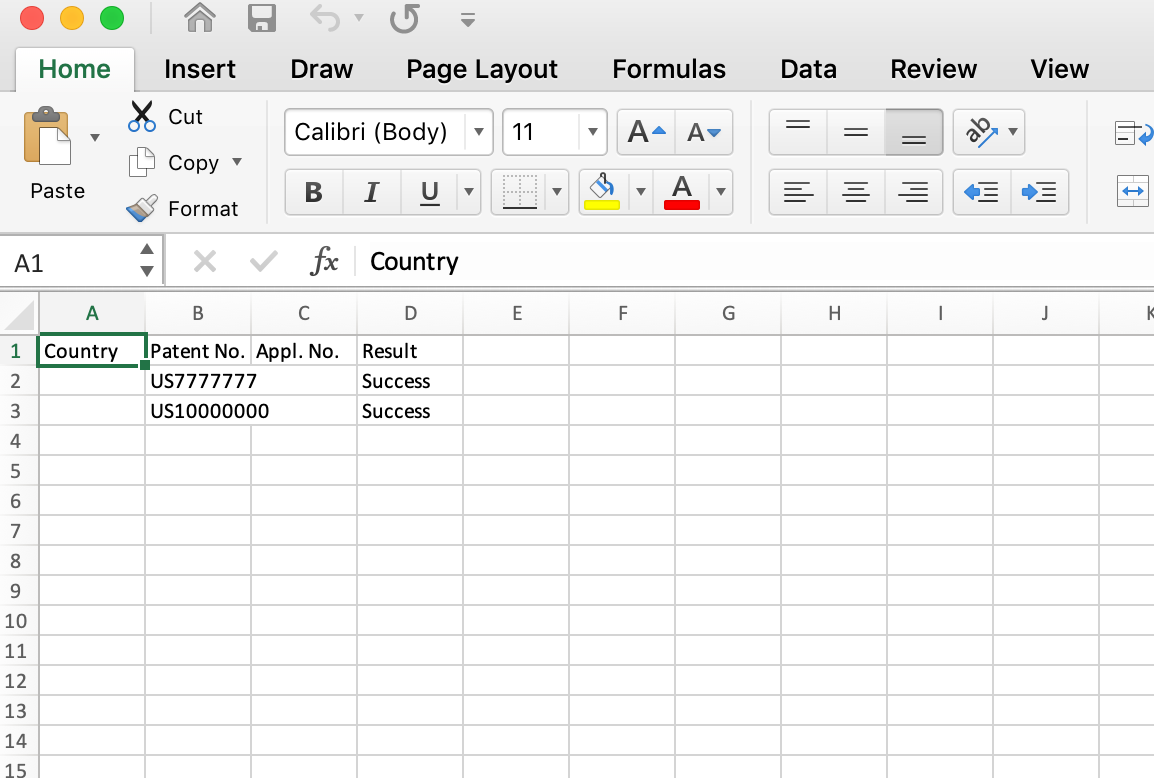 The search results page will be as shown.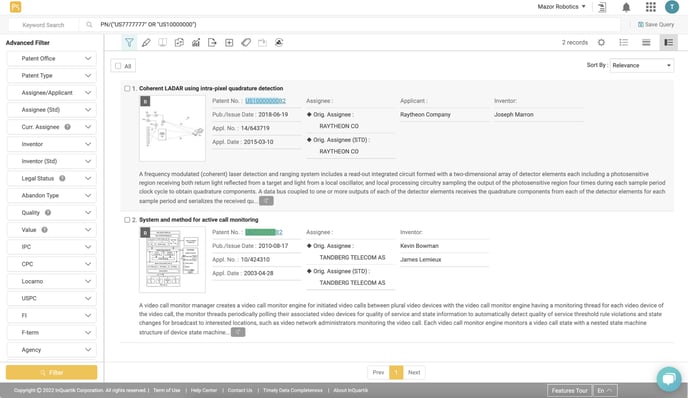 Don't have an account yet? We let our features speak for themselves — give them a try for free right now.