Frequently asked questions
My Colleague Left the Company. Can His Premium Status Be Re-assigned to Someone Else?
Yes. Usually among multiple Premium users under a company, there is a corporate administrator that manages and assigns the Premium status. 1) Click on "Corporate Management".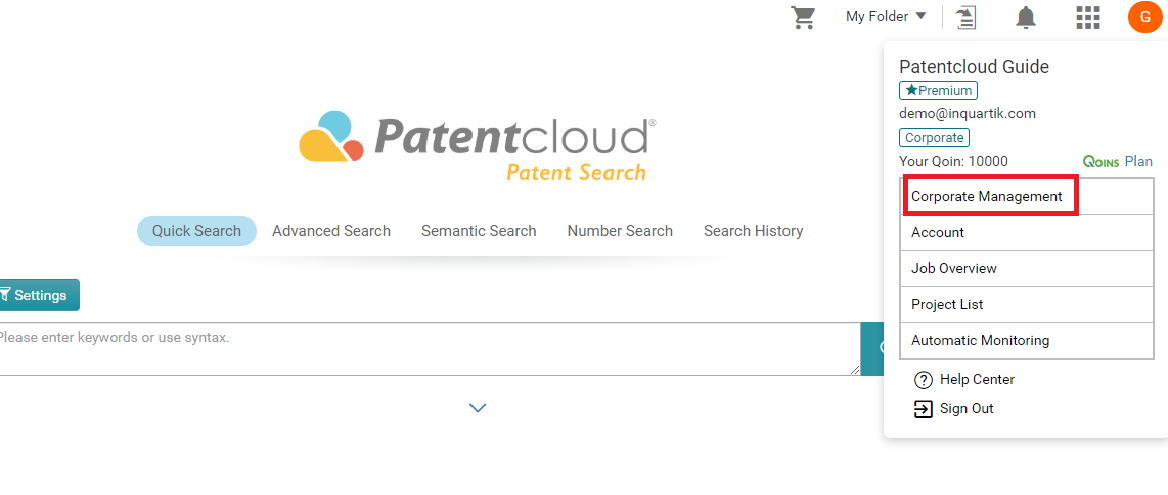 2) In Member Management, choose "Add Account" to include your associate(s) as PS Premium. Please note that the associate must have a Patentcloud account first before he/she can be assigned a PS Premium user.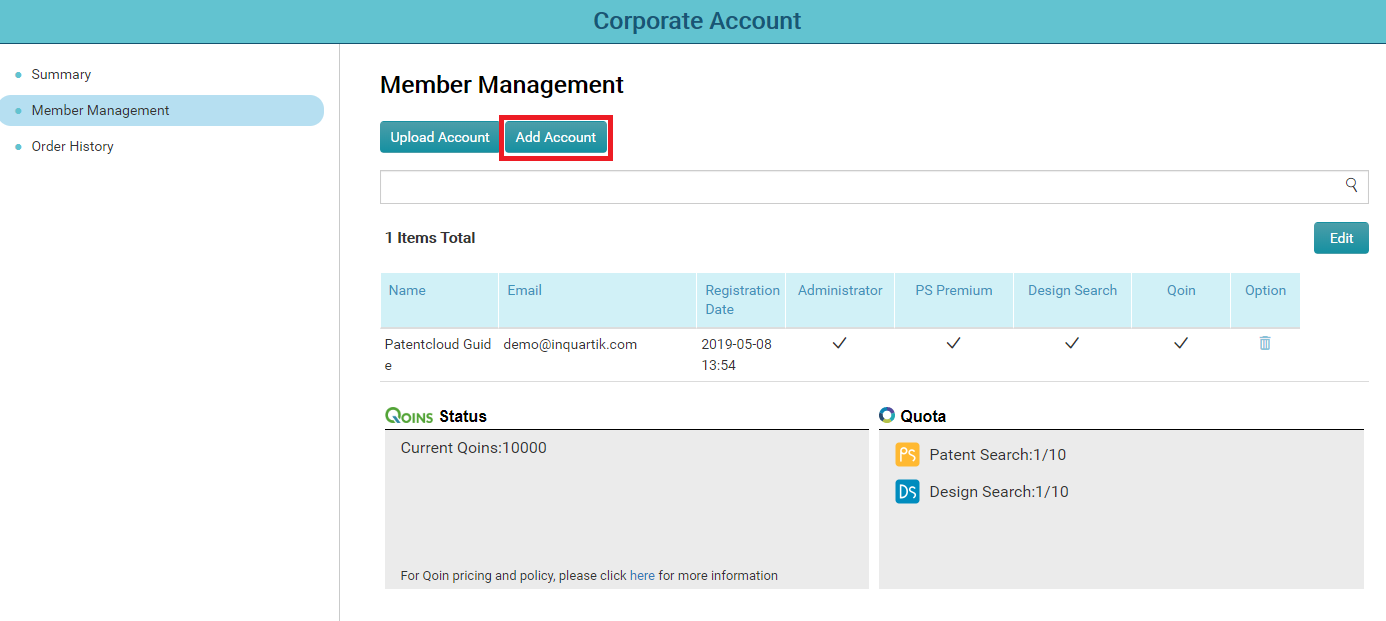 3) Click on Edit and tick the PS Premium box to assign users. Click on the Trash icon to delete users. Please note a Corporate Administrator is not necessarily a Premium account user.