Import a portfolio from Patent Vault





---
Download a Due Diligence Report

Save your Due Diligence report as a PDF file including its appendices by clicking the "Download Report" icon on the upper right. You can rename this report by clicking the pencil icon on the upper left.


You can choose to download the full report by selecting All Dashboards or customize your selection of dashboards.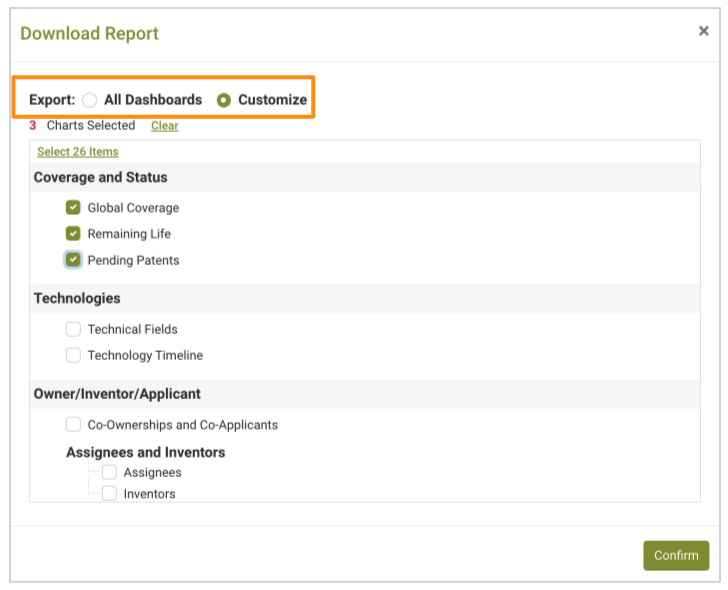 Once you click "Confirm," a progress bar will appear to replace the Download Report icon.


---

Save a Due Diligence Report to Patent Vault


Share your findings with your team by saving your Due Diligence report to Patent Vault.
Click the "Save in Patent Vault" icon


Select the target Patent Vault project and set the access settings
Save



In Patent Vault, project members can access the Due Diligence reports they have access to.

---
Export Patent Lists as Excel Files

Click on "Export Excel" to download the current list of patents. The download will start automatically.

---

Access Past Due Diligence Reports


History
Access your past Due Diligence reports using the "History" tab.