How to use Locarno classification in Design Search
Using the Locarno classification search in DS can improve the precision of your search results
Add a Locarno classification filter to your search

After uploading an image, expand the settings below the keyword search field and click on the lower right button to open the Locarno finder (as marked in the image below).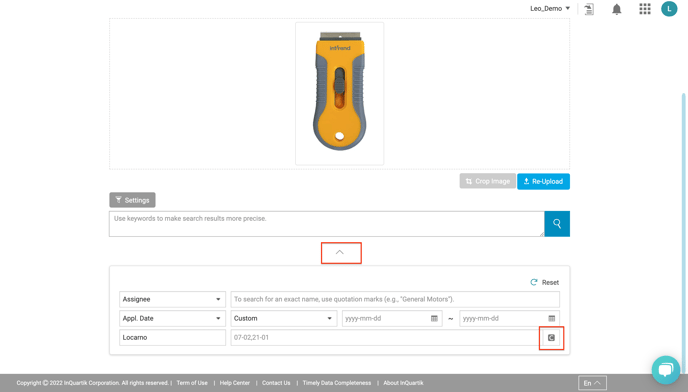 The Locarno finder can find quickly locate the desired classification by the text you entered. Click Convert to Query to apply the Locarno code.
After confirming the Locarno code, click the Search icon (magnifying glass) to start your search.
The search result should provide the desired product category.