Frequently asked questions
Is there a way to use a query that screens out the "old" publication patent number with the same application number given it has been issued?
Yes, there is. First off, let me get to know a legal status related syntax: LLS/7, by which you will be able to screen out the PG-Pub (pre-grant publications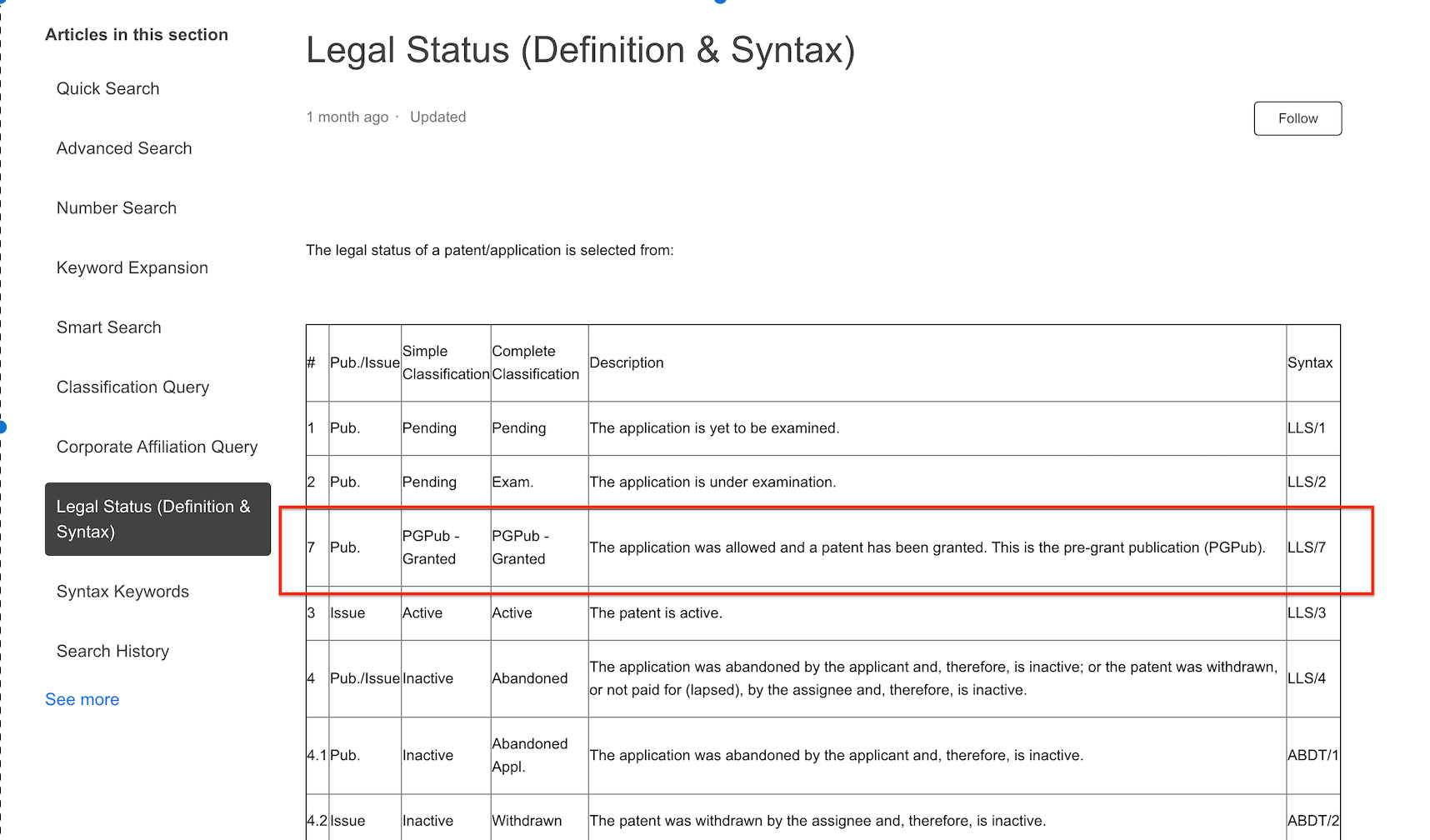 NOT LLS/7
There are two ways to do so: 1) You can enter the syntax as query on the syntax box.

2) Alternatively, you can use the pull-down menu and type up the "keywords" as definition. When you are done, click on the Search button.