Having your patents, publications, and unpublished applications in a single workspace.
1. In the Folder Management tab, select or add a new folder to import patents to. Make sure to click on a folder then click on the Import Patent icon and a Impaort patents window will appear.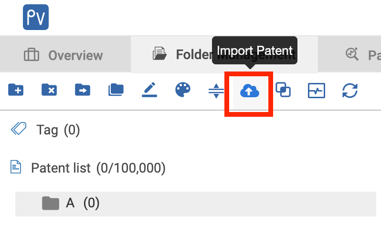 2. Switch to Import unpublished application tab and click on download the import template.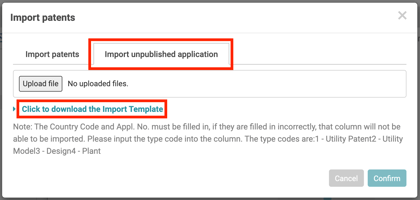 3. Please follow the rules on the template to fill in a patent number and/or application number. The Country Code and Appl. No. must be filled in, if they are filled in incorrectly, that column will not be able to be imported. Please input the type code into the column. The type codes are:1 - Utility Patent, 2 - Utility Model, 3 - Design, 4 - Plant.



4. Save it locally in your computer. In the same window for "Import unpublished application", upload the completed Excel file. It will be added to your Patent Vault project as a new folder. If you want some applications to be saved in a sub-folder, this can be defined in the Excel template - simply enter the sub-folder name in the corresponding column.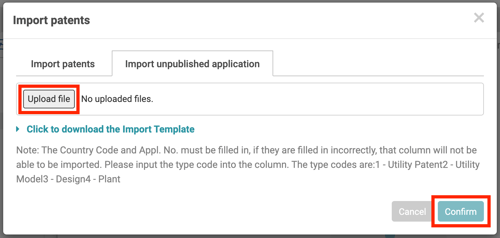 5. Once done import unpublished applications form excel, you can now upload claims & specification of the patent. ( Or click "edit" to type in the content, see step 10.)
Click on the "Upload unpublished application" button and a Upload window will appear.

6. Click on the "download the Import Template"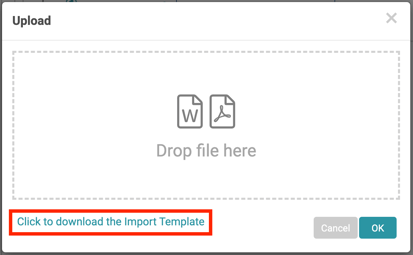 7. Follow the guidelines on the template and complete the claims and Spec. of the patent and save the document.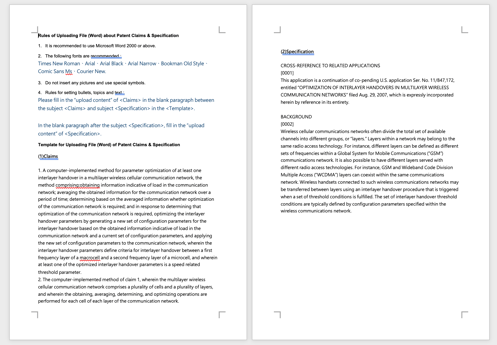 8. Once the document is ready, select the save file in the Upload window and click on " OK".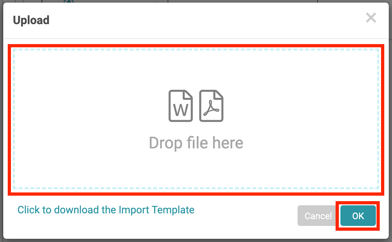 9. After the template is successfully imported, the content will be displayed in "Original Documents", "Claim" and "Specification".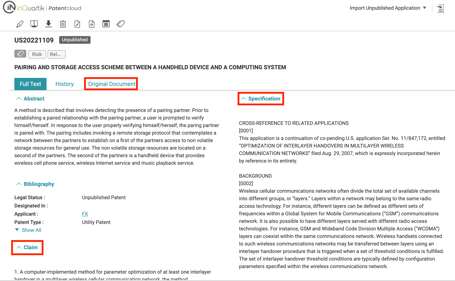 10. You can edit the unpublished application's bibliography, claims and specifications with the Edit function.