Frequently aske questions
I added a new member to my Patent Vault project but the invitee did not receive an email invitation.
Please ask the invitee to check their Spam/Junk folder. The email comes from InQuartik and should look like the following email example: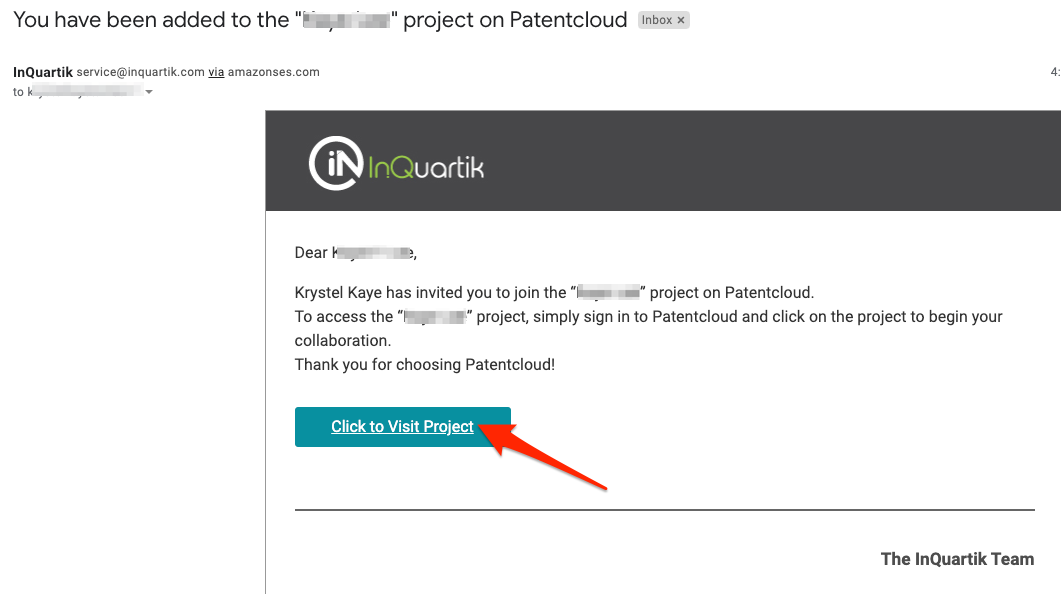 If the invitee has not created a Patentcloud account yet, there will be a Click to Register button instead.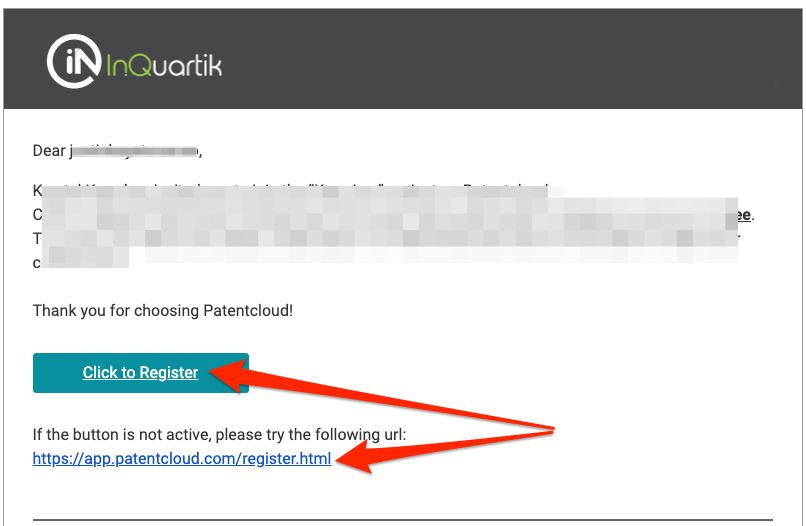 Once the invitee has created an account, they can select PV from the Product Menu to view the Project List.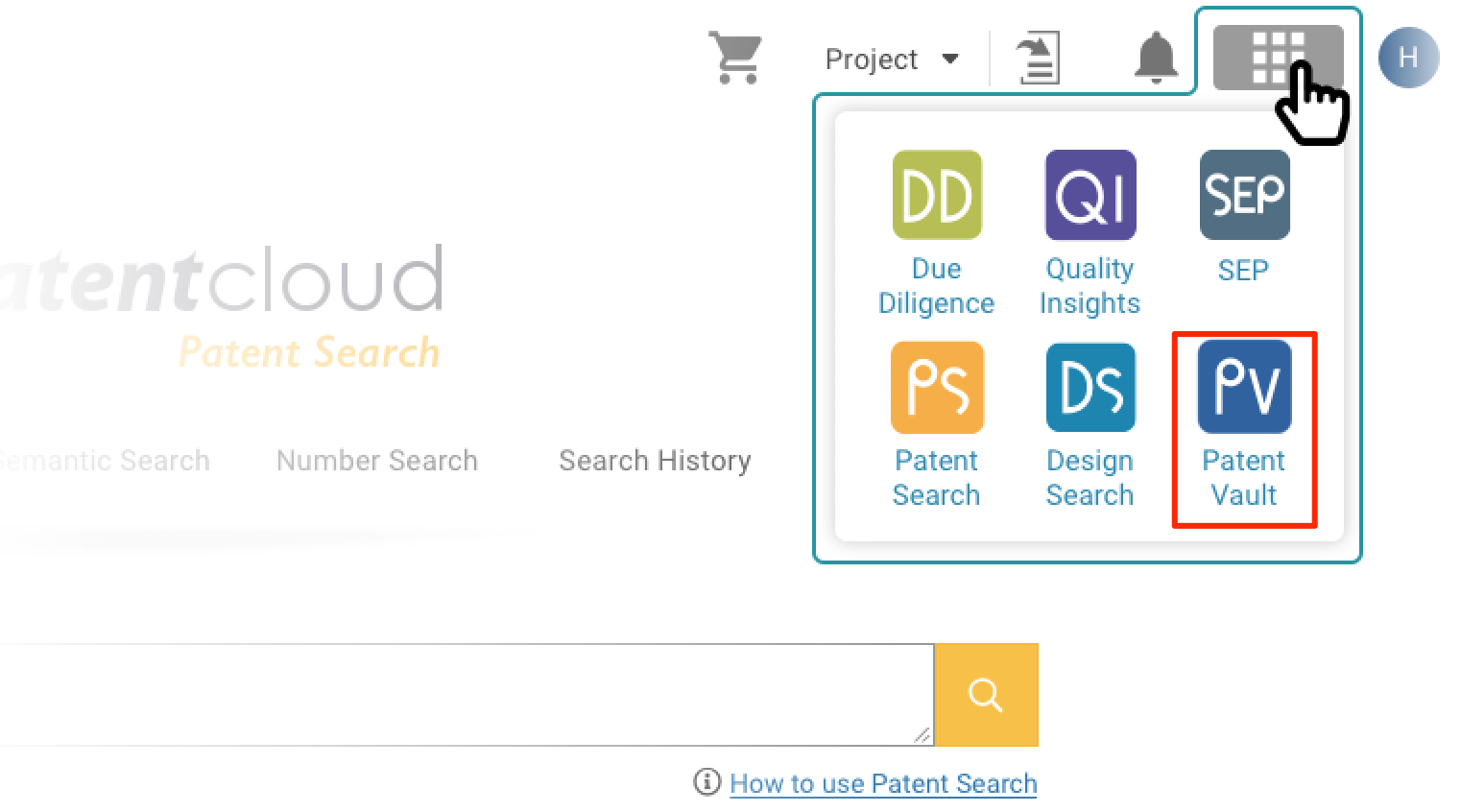 If there is no email invitation in the Spam/Junk folder, please contact us at support@inquartik.com.