How to download or share a Due Diligence report
Download or save to a Patent Vault project to share with your project member(s).
Download
After generating a Due Diligence report, can click the download icon

to download as a PDF file.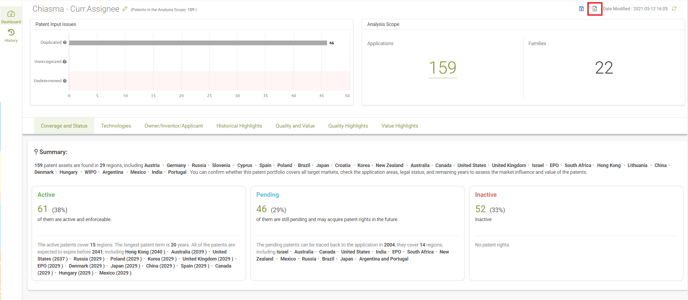 Users can also customize the file dashboards before downloading.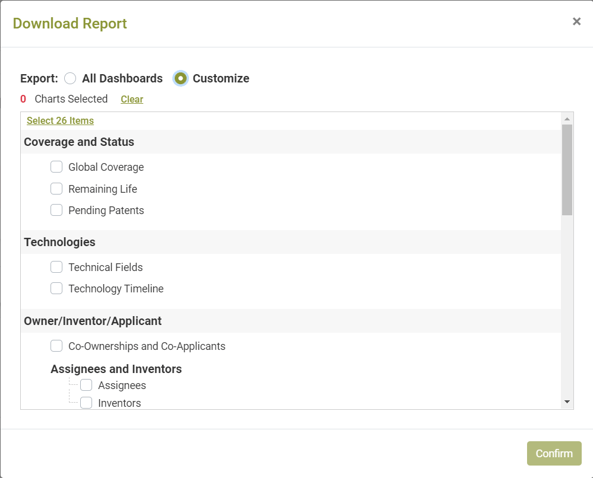 Share a Due Diligence report via a Patent Vault Project
Users can save their Due Diligence report to Patent Vault then make it visible to their project collaborator(s). The project collaborator(s) is not required to subscribe to Due Diligence.
1.Click the save icon

to save to Patent Vault.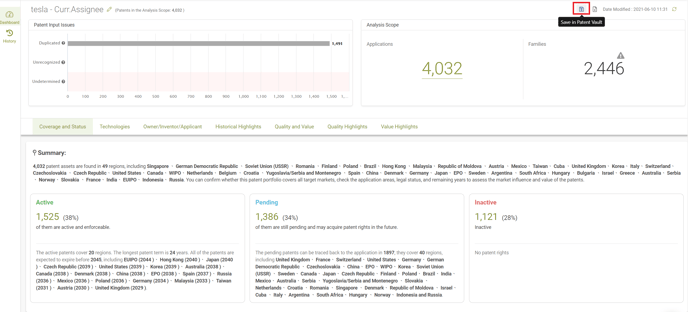 2. Choose a Project to save to and select accessible members. Once finished, click Save Report in Patent Vault. To add members, please go to Patent Vault.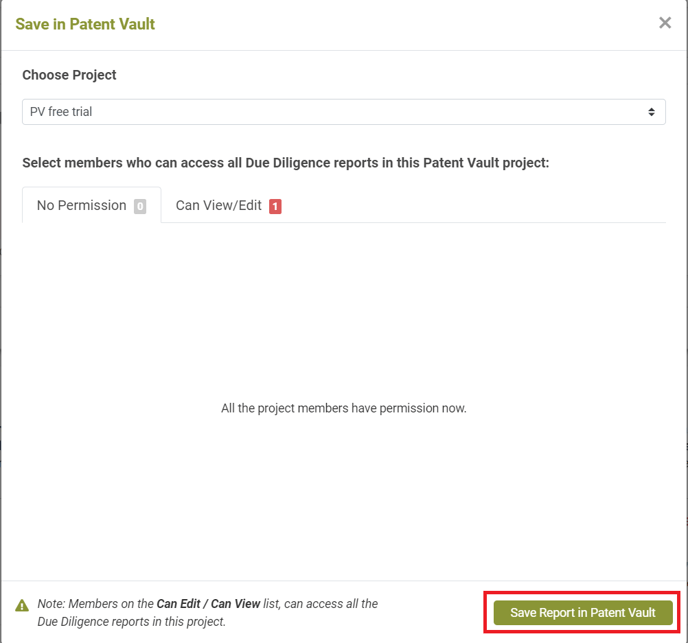 3. The Due Diligence report will now be visible in the project, click on member settings to add or adjust the Due Diligence report permissions.