How can I unsubscribe from my monthly or yearly license?
If your subscription was transacted offline through our sales representatives, please contact them directly. If the transaction was made online using credit card payment, please follow these steps.
Important Note for Credit Card payments: Patentcloud subscriptions are non-refundable. Should you need to discontinue the subscription for the next cycle (month or year), you are encouraged to follow the cancellation steps below at least three business days before the subscription rolls over. You will receive an email notification six days before the subscription end date to serve as a reminder.
1) Under your user avatar, click on "Account"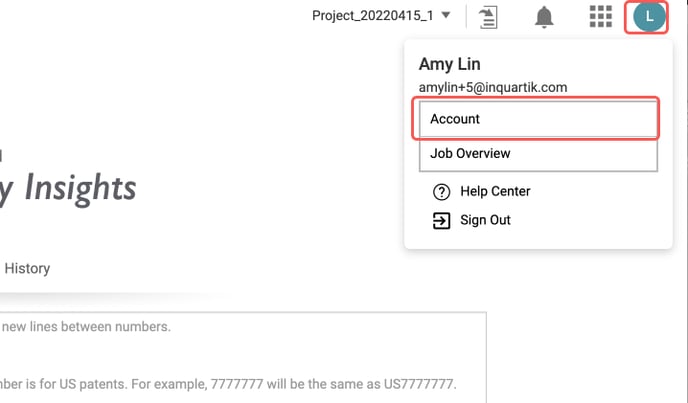 2) In the Summary tab, scroll down to Subscription Status.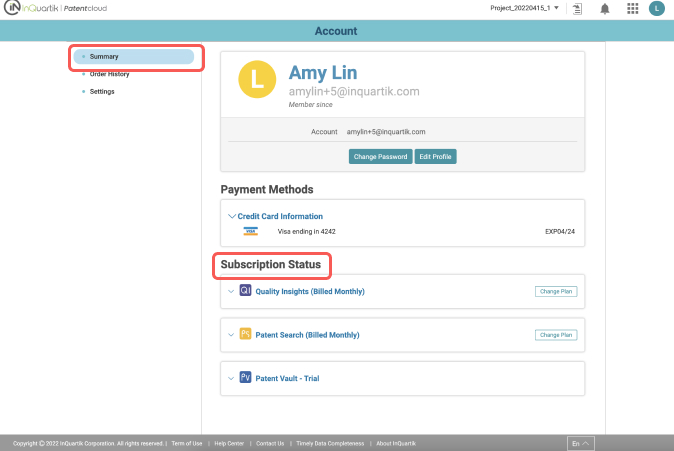 3) Click on the product subscription that you wish to cancel and click on Change Plan.

4) Click on Unsubscribe. Then, complete the form to unsubscribe.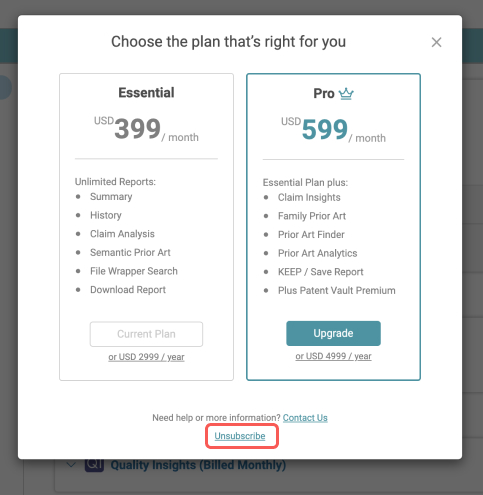 5.) After unsubscribing, you will see Change Plan become to Resume Subscription. You can click Resume Subscription to resubscribe to the plan during the period.