Export
Click the Export icon, and a window will appear. Select the export type, which items and fields to export, and give the exported file a name.

Quality Insights allows users to export the selected patents into a variety of formats, including patent list (.xls format or .csv format), patent full-text image (.zip format), and patent front page (.pdf format). Then, press "Export."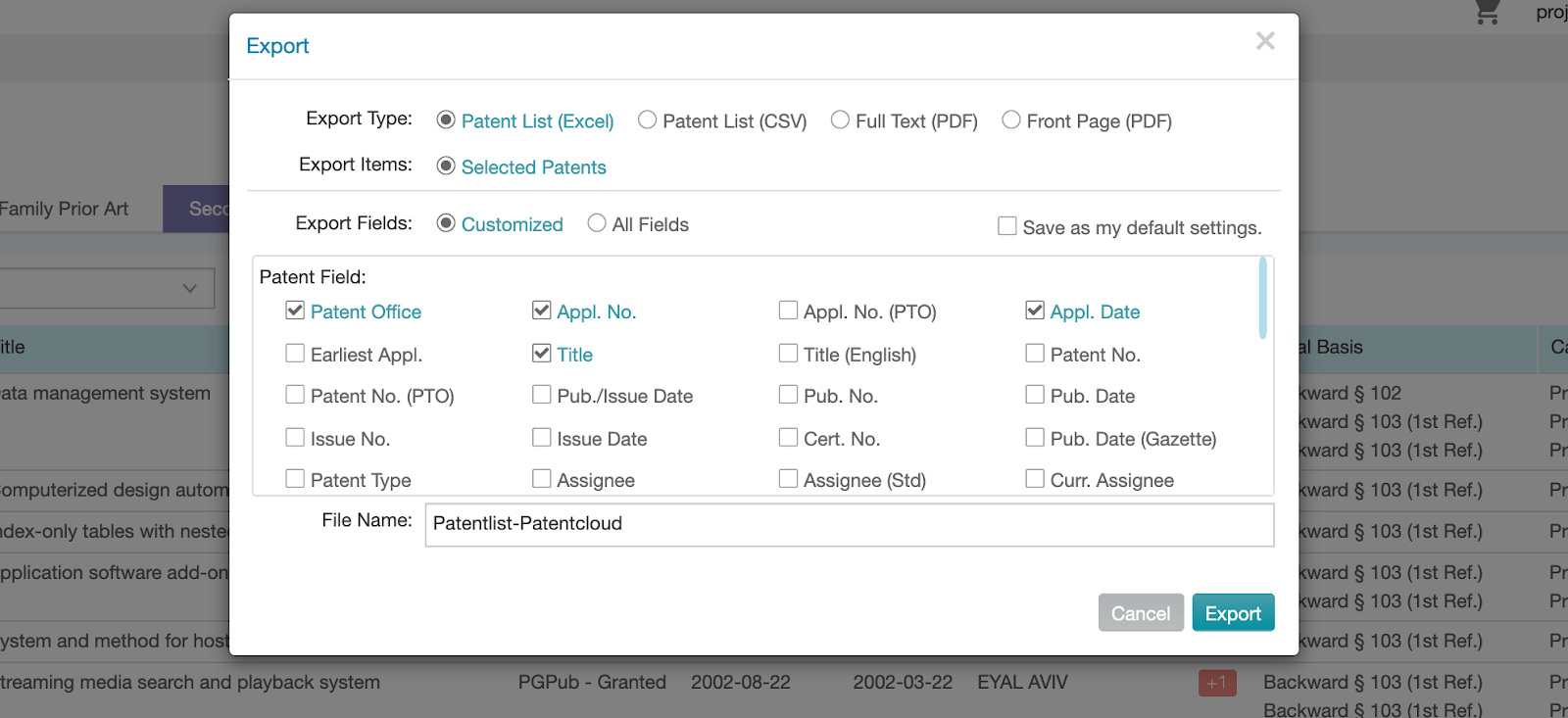 During the export, you will see the output Message as follows.

Click View Status to view the status. Or when the task is completed, you can click Download to save it on your computer.