Download Report
Users can save their Quality Insights report as a .pdf and/or appendices to a device by clicking the Download Report icon.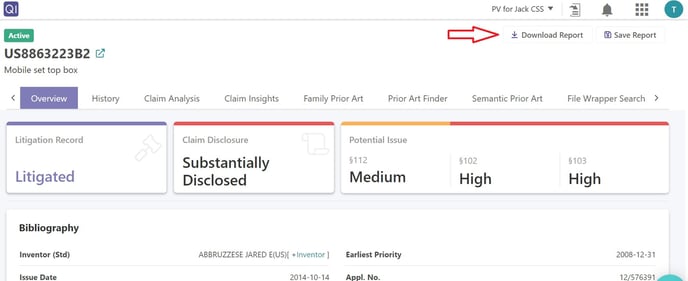 A pop-up window will ask the user if they want the Quality Insights reports together with the Patent List (Excel), Front Page (PDF), and/or File Wrapper.

Quality Insights Report
When the Report box is checked — as per the example of US9606907B2 patent — the filename "QI_Report_US Pat 9606907B2" will be saved to the user's designated folder. The Quality Insights Report will include all of the charts, graphics, and the front pages of patents listed in the prosecution, post-grant proceedings, Family Prior Art, Prior Art Finder (the first two degrees), and Semantic Prior Art.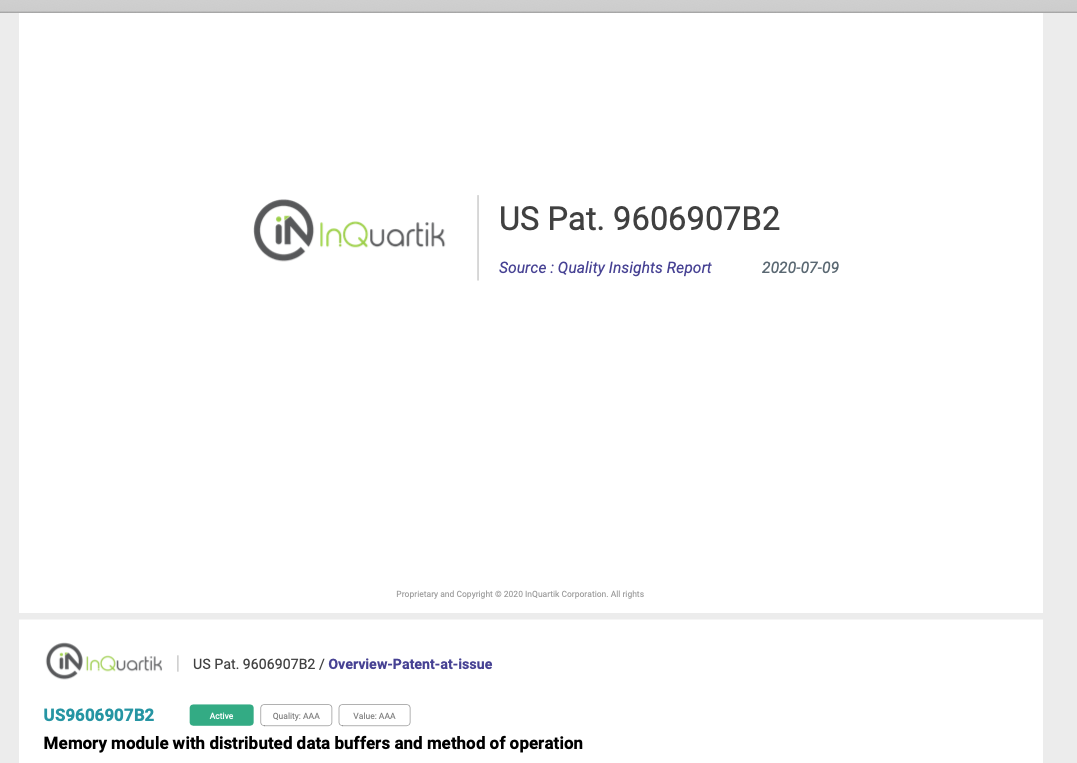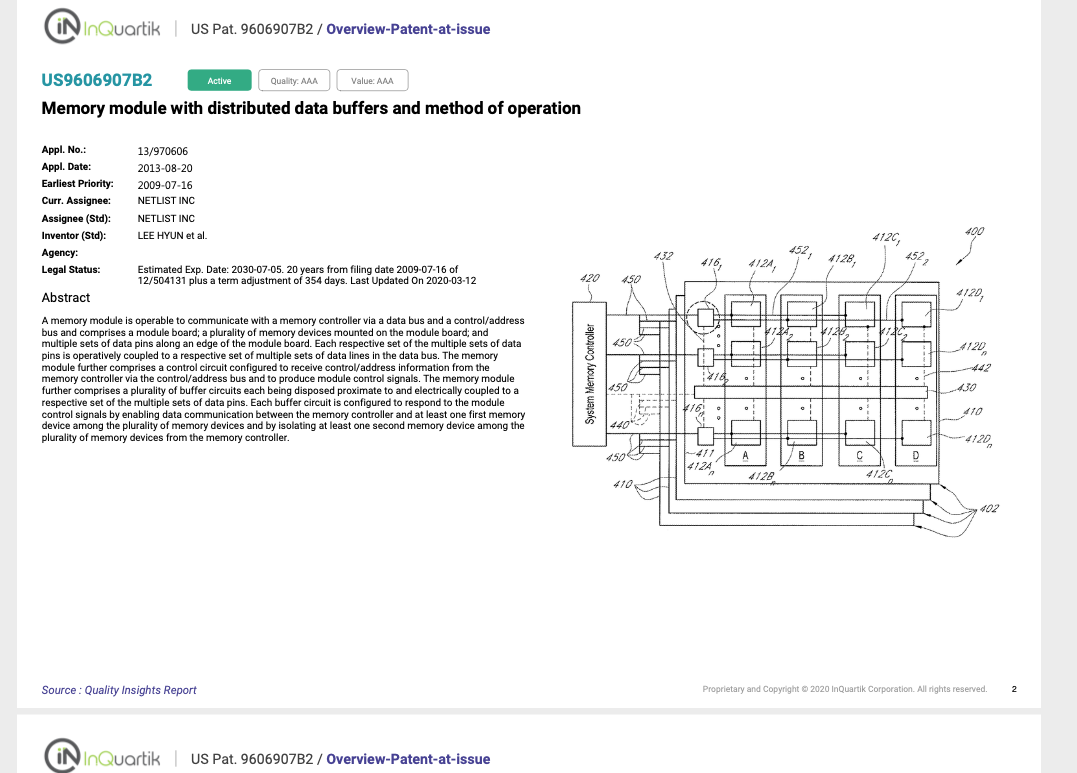 Patent List (Excel), Front Page (PDF), and File Wrapper
To retrieve the patent data from the report, such as the patent list, front page, file wrapper, and docket entries, check off the required data. Then, Quality Insights' Data Export (in this case, QI Data Export: US9606907) will consolidate all of the chosen data to a zip file.

When the job is completed, users can then download and unzip the file to view the data.

This is what the unzipped file of QI data Export: US9606907 looks like: