How to subscribe to Design Search
To subscribe to Design Search, please follow the steps below:
1. Sign in to your account.
2. Select Design Search from the Product Menu.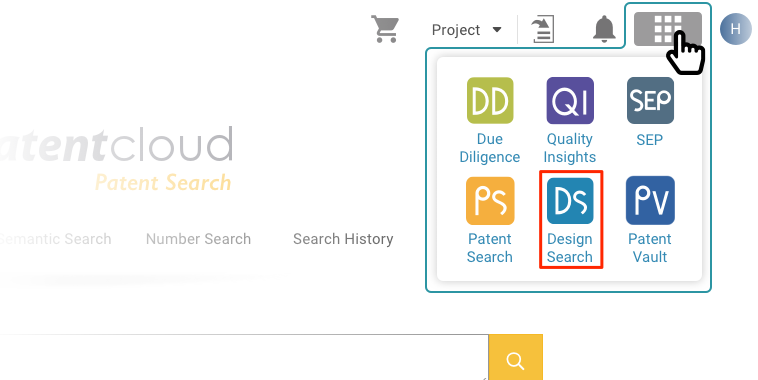 3. Click on Subscribe to Design Search.

4. The pricing page will be displayed. Select your currency and the billing period that you wish to use - Annually or Monthly. Click on Subscribe now.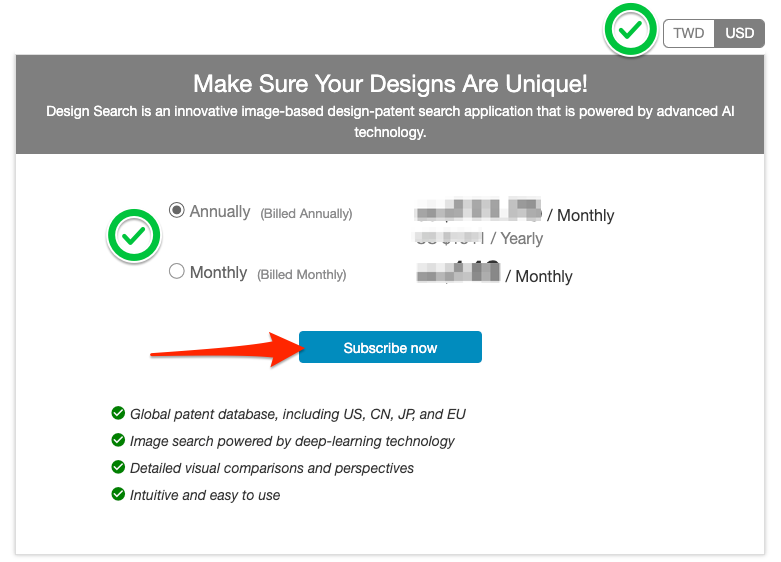 5. Review and confirm that the items listed are what you want to purchase. Click on Continue.
6. On the payment page, please enter your credit card and invoice information.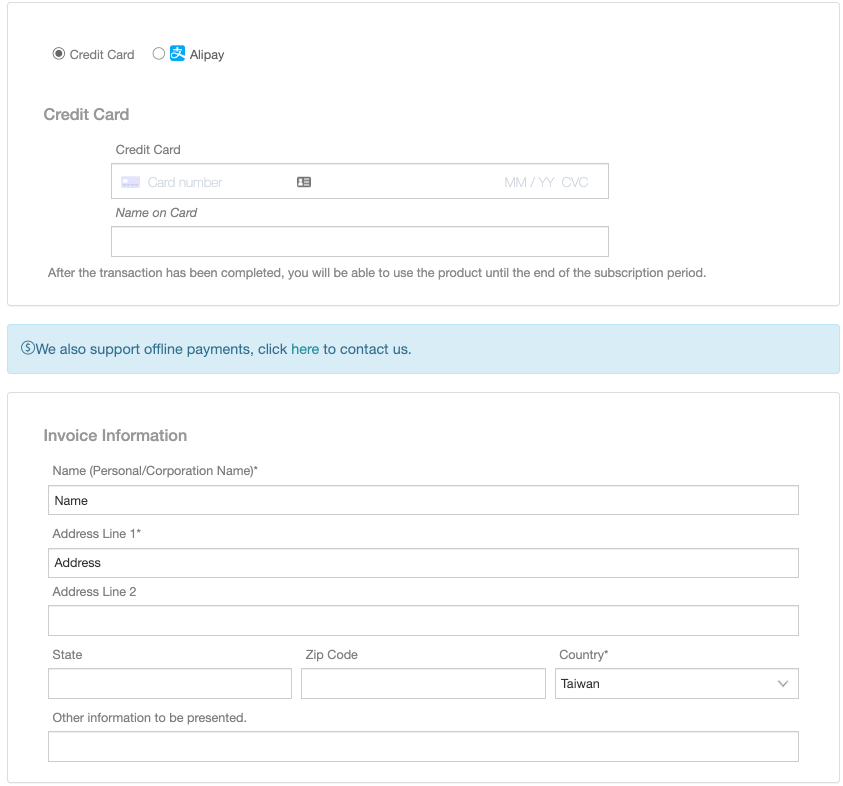 7. Scroll down to the bottom of the payment page. Read and tick the checkbox for the Terms of Service and Privacy Policy statements. Then, click on Order Completion.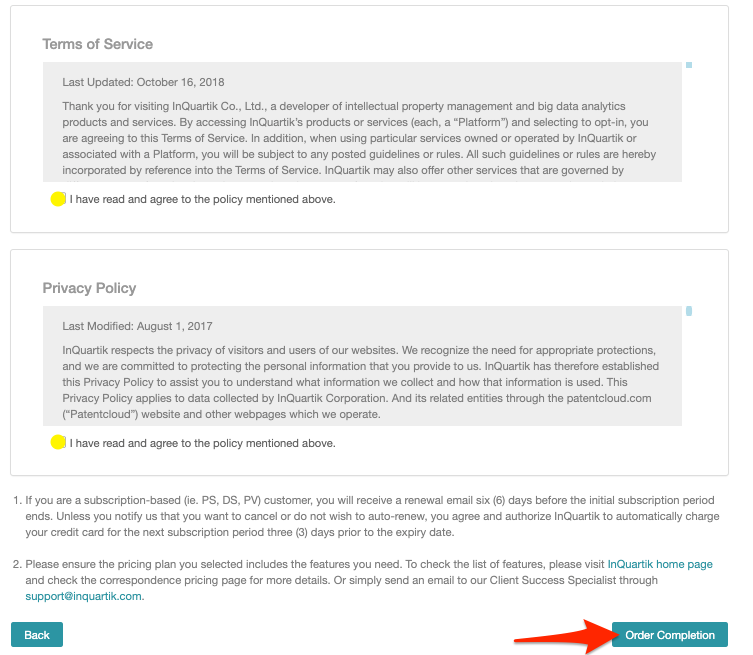 8. You will see the order confirmation page with your order number. Congratulations! You now have a Design Search subscription.
Related article:
My credit card is expiring or has expired. How can I continue my subscription?