Frequently asked questions
Can I use figures of a design patent on PS directly to find similar-looking patents?
Absolutely.
Patentcloud integrates all the searching tools whether it is text-based (ie. Patent Search, PS) or image-based (ie. Design Search, DS). With uploading an image file, you can click on the icon (in the following illustration) of one figure of a design patent. It will direct you to DS.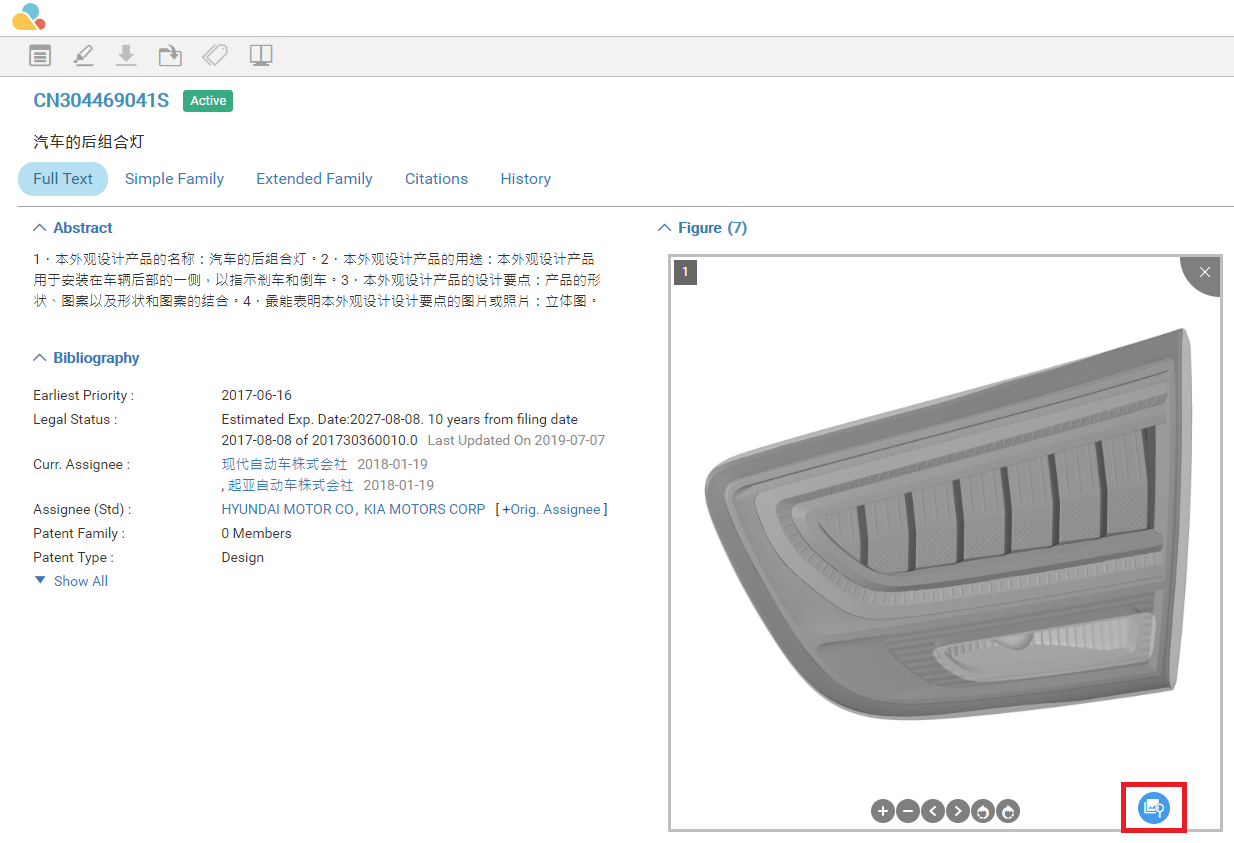 You can further define your settings and queries before clicking on "Enter" which looks like a magnifying glass.
Wah-lah, the result based on the figure and your self-defined queries is delivered to you just a few seconds