Account Registration/Maintenance
Before you can start to use Patentcloud, you must first create and register for an account. Go to the Patentcloud platform, and click on the Trial Now button to start your account registration process.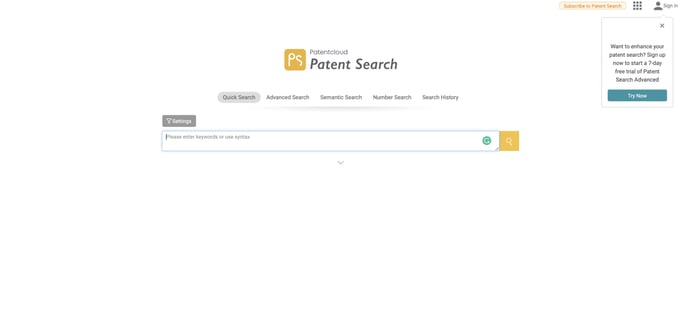 Fill out the form as seen below. Enter your:
Email address
Password
Reenter your password to confirm it
Your first and last name
Then, click on Confirm to submit your registration. You can also register using social media platforms, such as Facebook, Google, Twitter, LinkedIn, and QQ.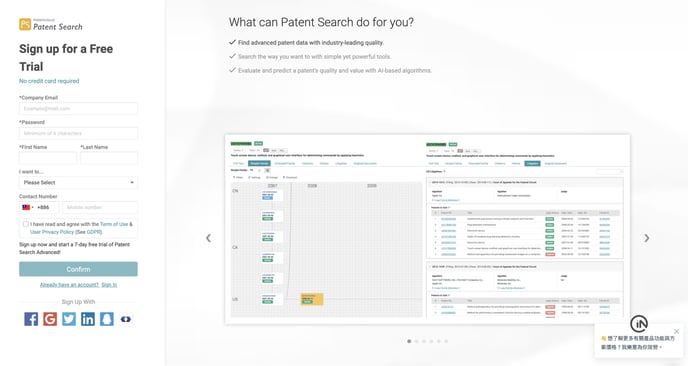 A verification email will then be sent to your email address. If you do not receive this email within 10 minutes, please click on the Resend Verification Email button to resend a verification email.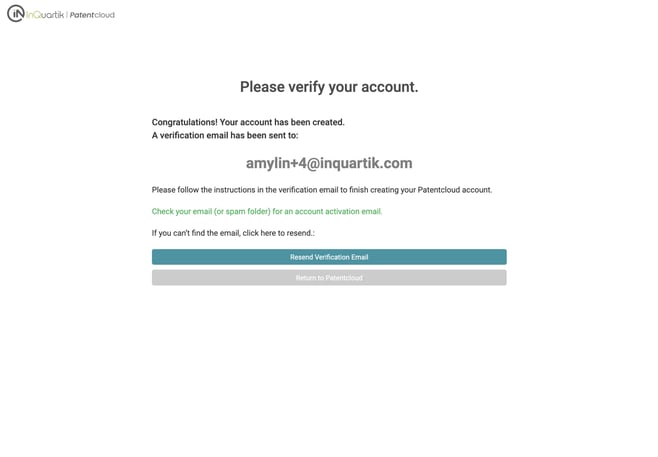 If you do not receive the verification email, please check your Spam or Junk folder in your mailbox. Otherwise, go to the URL https://app.patentcloud.com/re-active.html, enter the email address for your account, and a new verification letter will be sent to you.
Once you have received the verification email, click on Activate My Account to activate. Now you can sign in to Patentcloud with your registered email address.